21 April 2016, 17 participants of the 5th All-Ukrainian Self-Help School have got certificates and now are ready to implement this effective technology of supporting Ukrainian warriors, who returned from the ATO zone, and our compatriots, who suffered from the Russian aggression in the eastern Ukraine. This self-help school was organized by Borodyanka Center of Social and Psychological Rehabilitation of the Population with the assistance of GURT Resource Center and State Service of Ukraine for war veterans and members of ATO.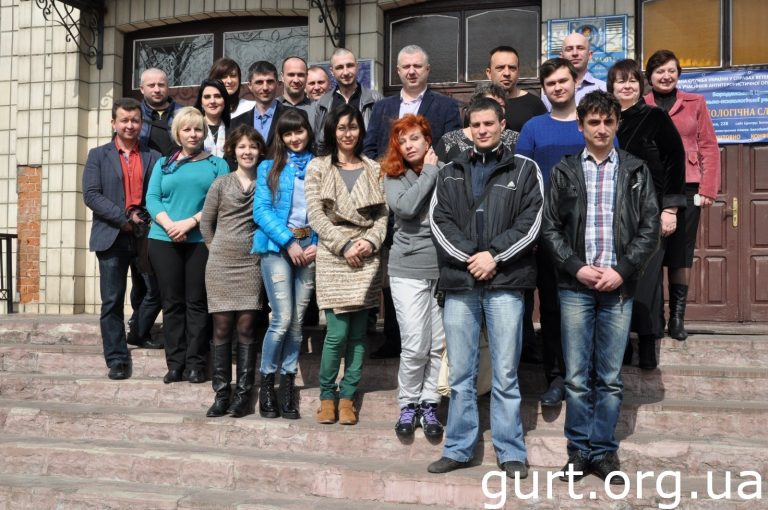 «When GURT began to implement self-help group technology in Ukrainian society, we couldn't even imagine that the war would become a theme for these self-help groups. However, the inaction for us is not the correct way to choose. I fully believe іn self-help groups' technology as a tool to save people and their family members. During the 5th Nationwide Self-Help School participants had an opportunity to become familiar with efficient social technology for its implementation in their communities in future. If we strive to improve our life, we have to make efforts right now», – Bohdan Maslych, Executive Director of GURT Resource Centre, noted.
Self-help groups are created for negotiation of personal troubles and solving complex community matters in the fields of social problems, health care and human rights protection. While helping themselves, people destroy the feeling of helplessness and become more active, confident and motivated. The school agenda was to teach how to organize and animate self-help groups with real and saturated workshops.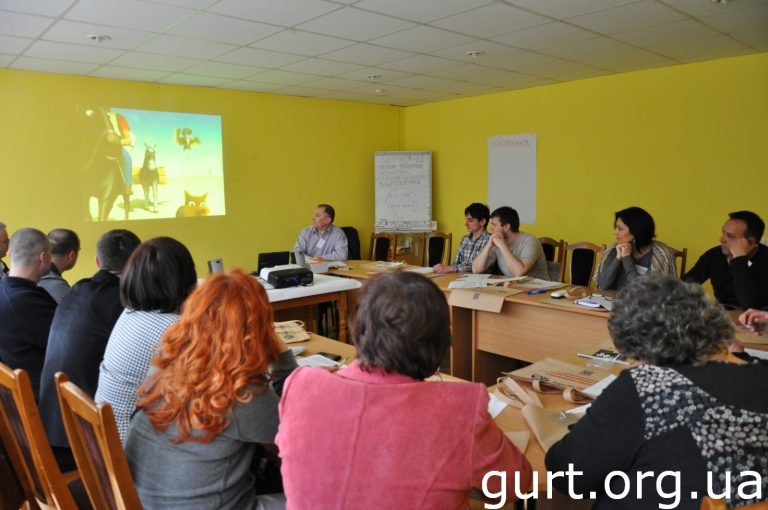 «The main thing in self-help groups is that people see their work results. This year the School target group are ATO participants, who returned with psychological problems and demand help from the community and government. They are heroes, but often can't receive required professional help. We challenged ourselves not only teach people, but also to achieve changes in the situation of ATO warriors psychological adaptation», – Ludmila Boyko, the director of Borodyanka Center of Social and Psychological Rehabilitation of the Population, noted.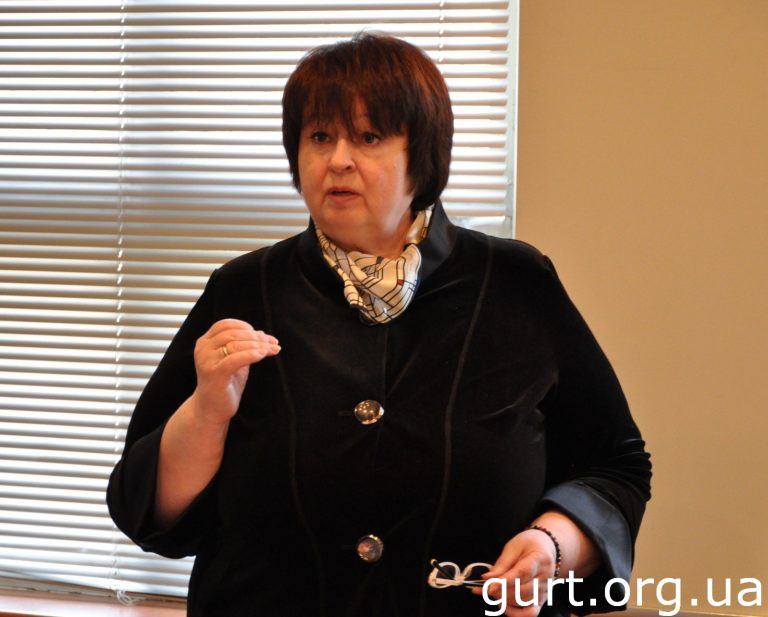 17 participants from Poltava, Lviv, Zhytomyr, Donetsk and Kyiv oblasts joined the 5th Nationwide Self-Help School. Between those, who decided to learn the self-help group technologies, were territorial offices workers of the State Service of Ukraine for war veterans and members of ATO, volunteers, leaders of ATO public associations and representatives of a social and psychological rehabilitation network, who work under the auspices of the State Service.
«Today in Ukraine, there are lack of seeking for psychological help culture. In the war conditions, this problem sharpened extremely. That is why self-help groups can play the main role in ATO veterans' adaptation. It should involve the community for giving social-psychological help for veterans, who feel themselves unnecessary. Self-help groups' technology value is in community members' broad involvement and lack of bureaucracy that repels soldiers. In self-help groups participants can find help they are looking for», – Yulia Mazur, State Service of Ukraine for war veterans and members of ATO chief specialist of social and professional adaptation and psychological rehabilitation, said.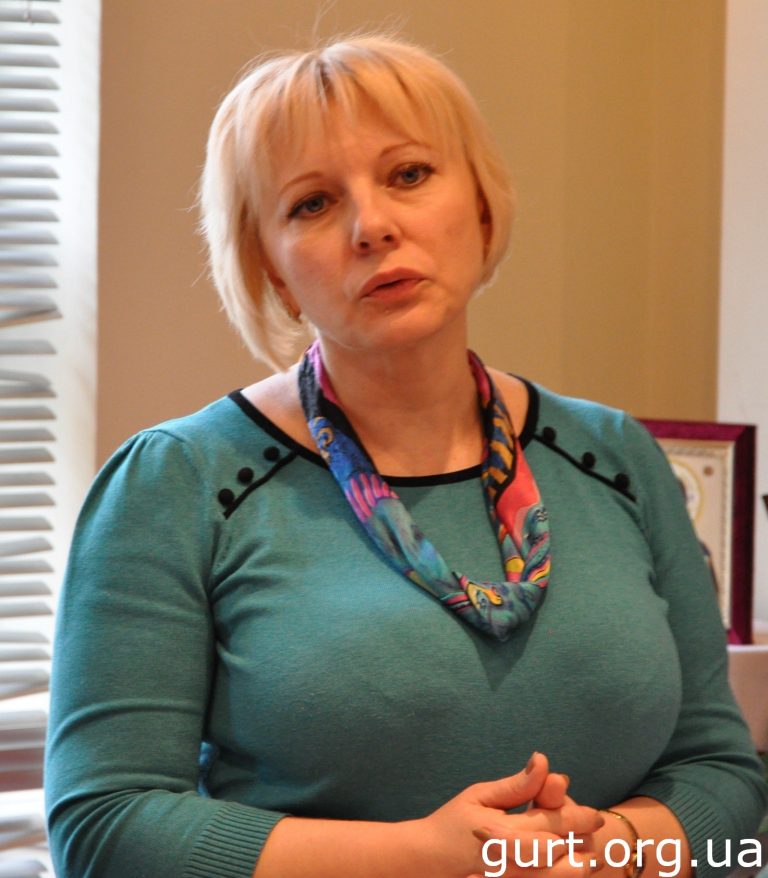 During the School, participants discussed the self-help group methodology, learned its functioning features, got acquainted with the previous Schools' experience. During the study, participants elaborated the task about self-help groups' creation in their cities, examined the positive thinking impact, worked out the responsibility mechanism and tools to make changes in community, performed practical tasks, which would help them to create own self-help groups.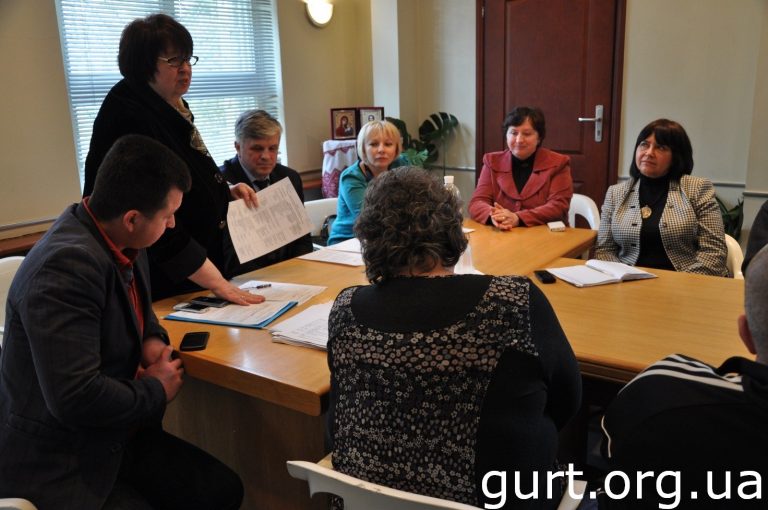 «In the war conditions there is a great demand on self-help groups' technology implementation in State Service. People, who returned from the war, not always can adapt to the new realities, for example, are faced with employment difficulties. Thanks to self-help group technology assistance we're planning to solve real ATO members' problems, which are accumulated in Ukrainian society», – Olexander Starovoitenko, the practical psychologist of Borodyansky Center SPR and Ukrainian self-help school coordinator, said.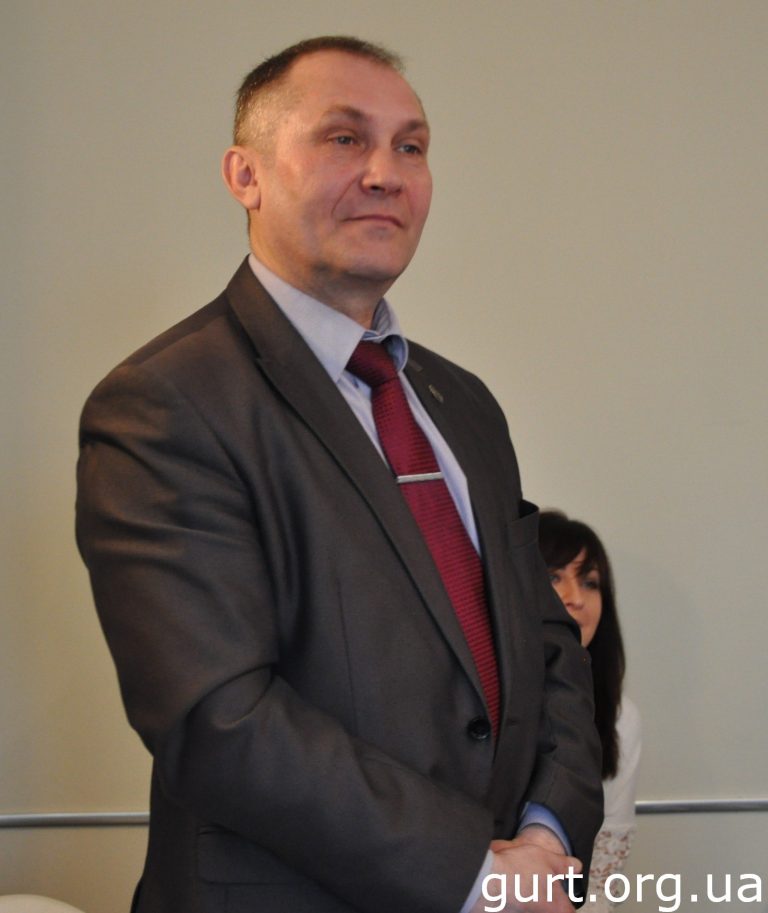 Participants shared their impressions from participating in 5th Nationwide Self-Help School.
«The theme of organizing self-help groups for militaries is very important in the conditions of constant conflict. Because military services can't effectively solve warriors' adaptation problems. Nowadays volunteers are those, who care about it. Therefore, community feels the need for self-organization. We're planning to open own rehabilitation center, that is why we need help, connected to it. We want to know how to begin with and how to organize work effectively», – Sergiy Vyshnovyy, ATO member, Head of the Union Veterans ATO Donbass NGO, Kramatorsk, Donetsk oblast.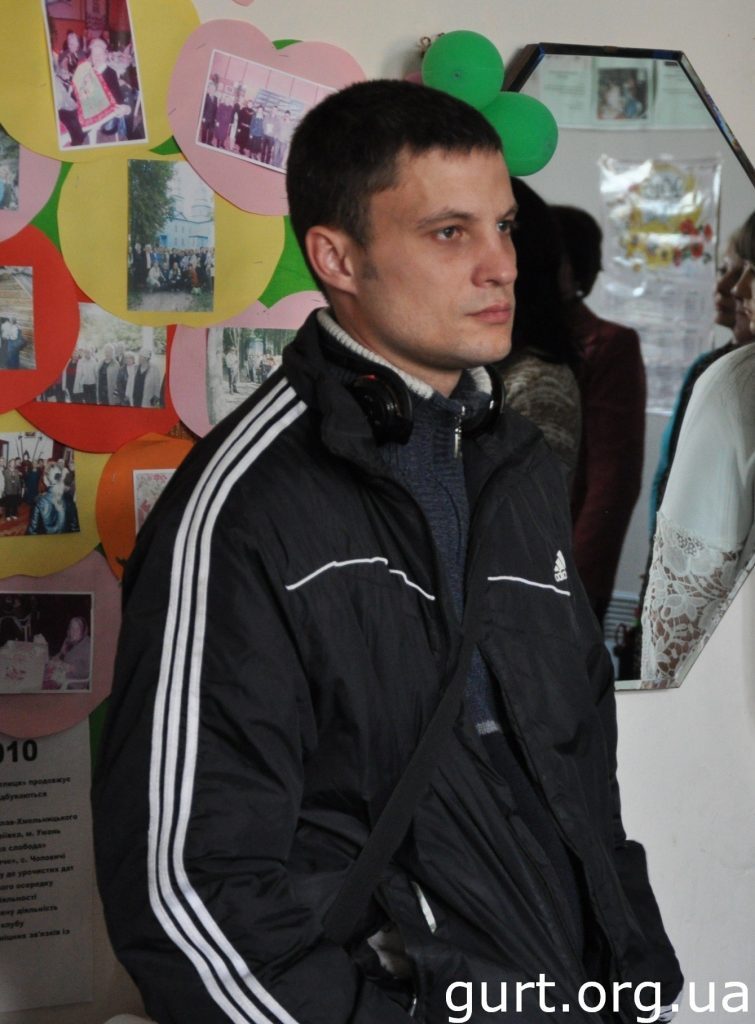 «Self-help school gave an opportunity to share the experience with others region representatives, who have got elaborated skills and approaches. State and community have to provide support for the ATO members and their families. They shouldn't remain face-to-face with their troubles. Former soldiers and family members of dead ones require enhanced attention. We're trying to collaborate with all public institutions of ATO veterans and their families. Only in the case of efforts consolidation we will achieve good results», – Jaroslav Bordiyan, Director of Lviv Regional Center for social services for families, children and youth, Lviv.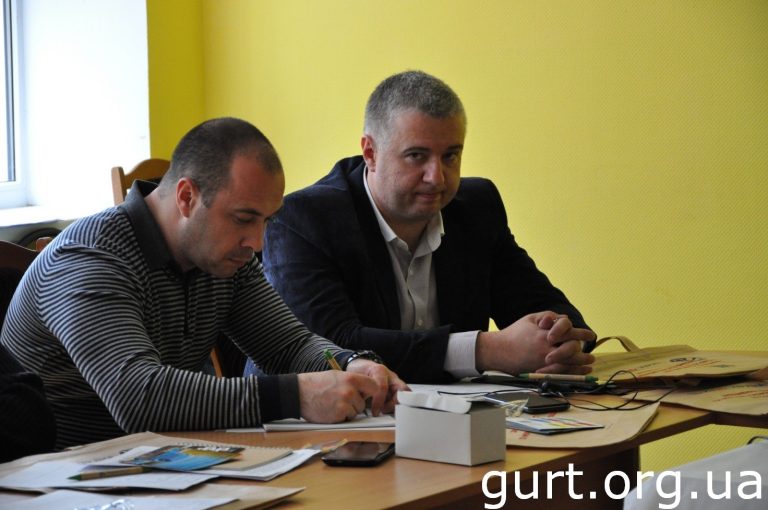 «I've never had any experience of working in a self-help groups. This is a unique opportunity to adopt methods, which I would like to use in my city. I plan to establish a group for psychological and juridical assistance for ATO participants and citizens, who live in Avdiivka. Because people are psychologically tired of this war. I even don't mention veterans, who are in critical condition now», – Andriy Skorobogatko, self-employed individual and volunteer, Avdiivka, Donetsk oblast.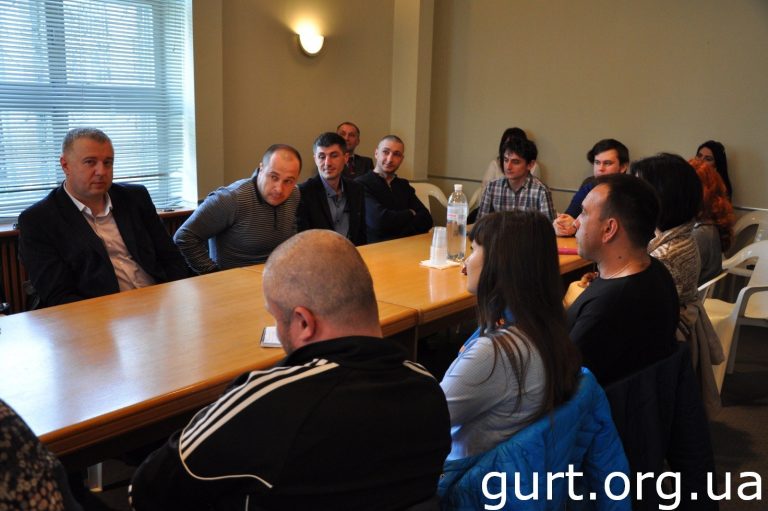 «I'm very happy to meet in Nationwide Self-Help School members of CSOs and ATO veterans, because nowadays there are a lot of new registered civil society organizations, but they don't know any social transformation tools, that they can use. Self-help groups are ones of them. During School all practical information about organization principles and effective implementation was given comprehensively. Besides, we shared our experience about organizing psychological rehabilitation groups for ATO members; we also talked about encountered problems and future expectations. I'm an ATO member, so I do understand the difficulties, military are confronted with after returning from war», – Oleksandr Aliyev, ATO veteran, leading specialist of State Service of Ukraine for war veterans and members of ATO, Poltava.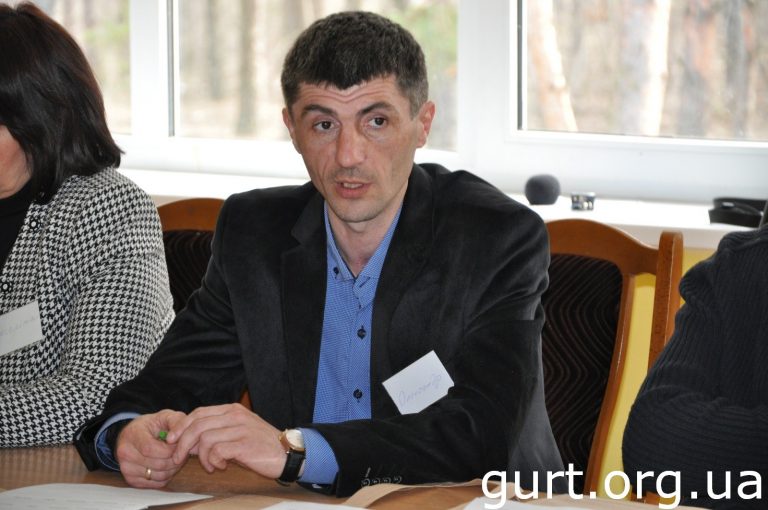 Translated by Nadiia Bogatyr