On the 20th of June, 2015 GURT Business Camp hosted a conference in the Open Space format «People and money: recipes for community development». The executive director of GURT Resource Center Bohdan Maslych was a facilitator of the event.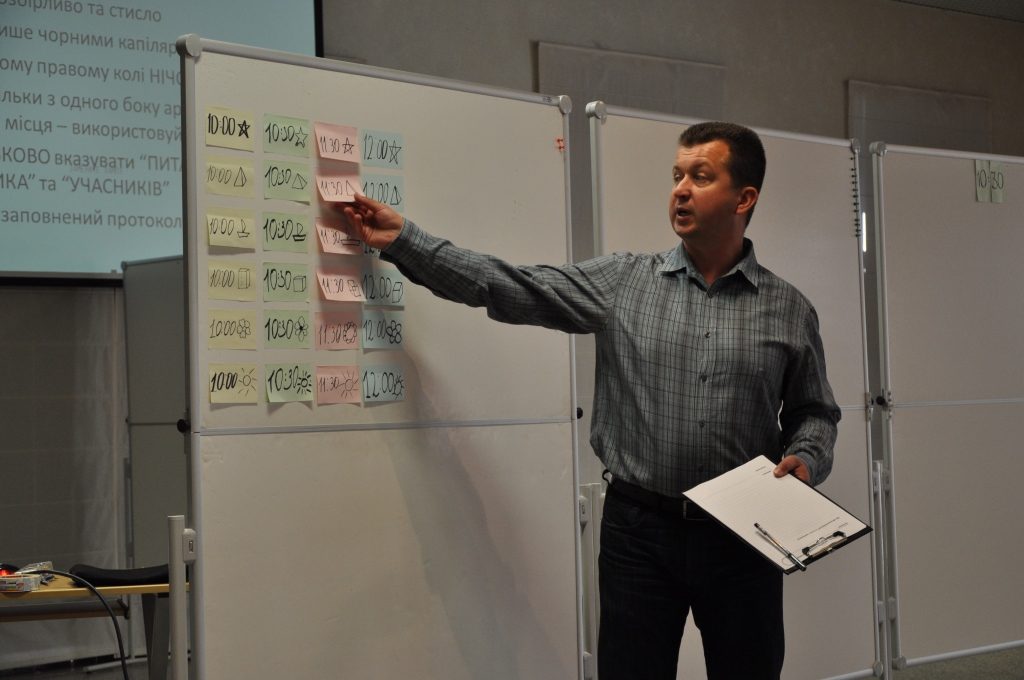 The director of the World Jewish Relief in Ukraine Denis Denisenko addressed the attendees a welcome speech: «Three components are important for the realization of business in Ukraine and in the world: an inspiring idea, people who work on this idea and the experience in projects implementation. It is important for us to support this experience. It seems to me that GURT Business Camp has it all – ideas, people and experience that you may share. So I wish you inspiration!».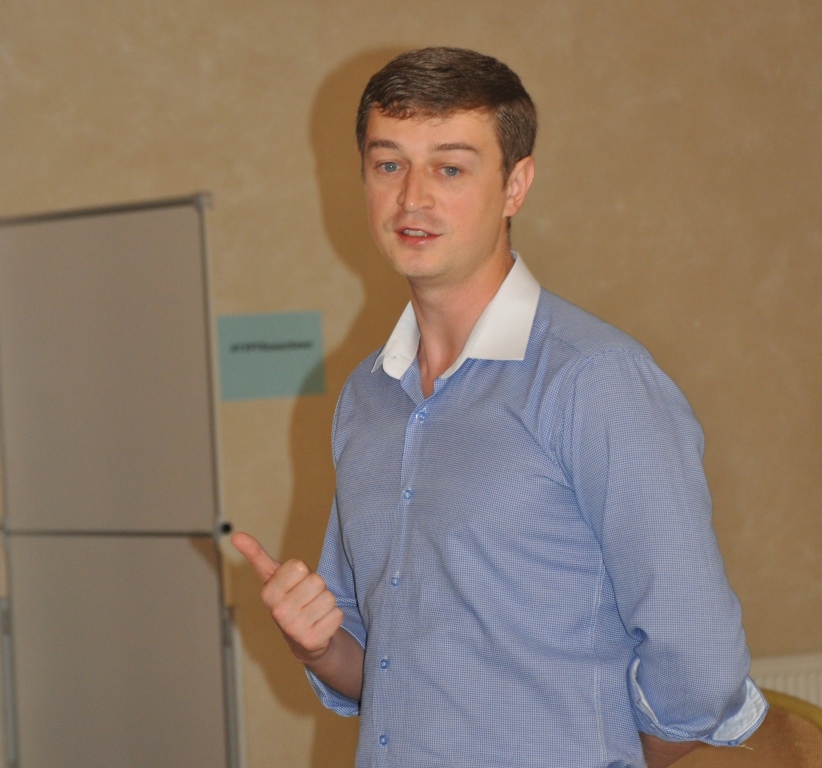 During the first session the applicants had an opportunity to suggest talking points and appoint the time and the place for their discussion. Then the participants chose the topics they were interested in and held a discussion in groups.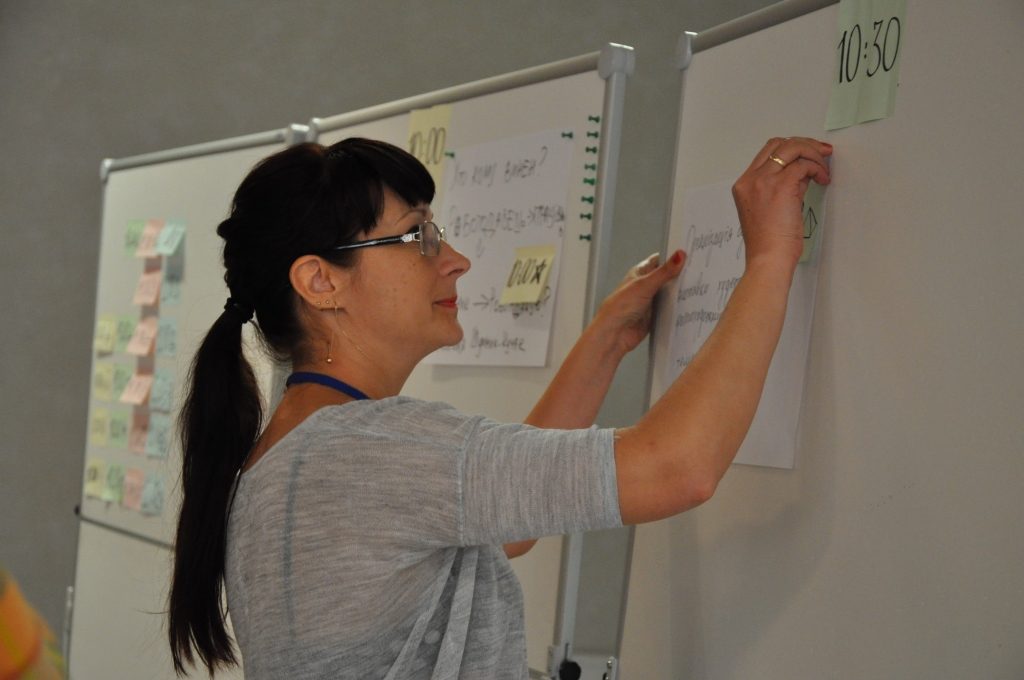 For example, the participants of one group chose to discuss creation of new jobs and increasing wages in rural communities – the subject that many of those present were interested in.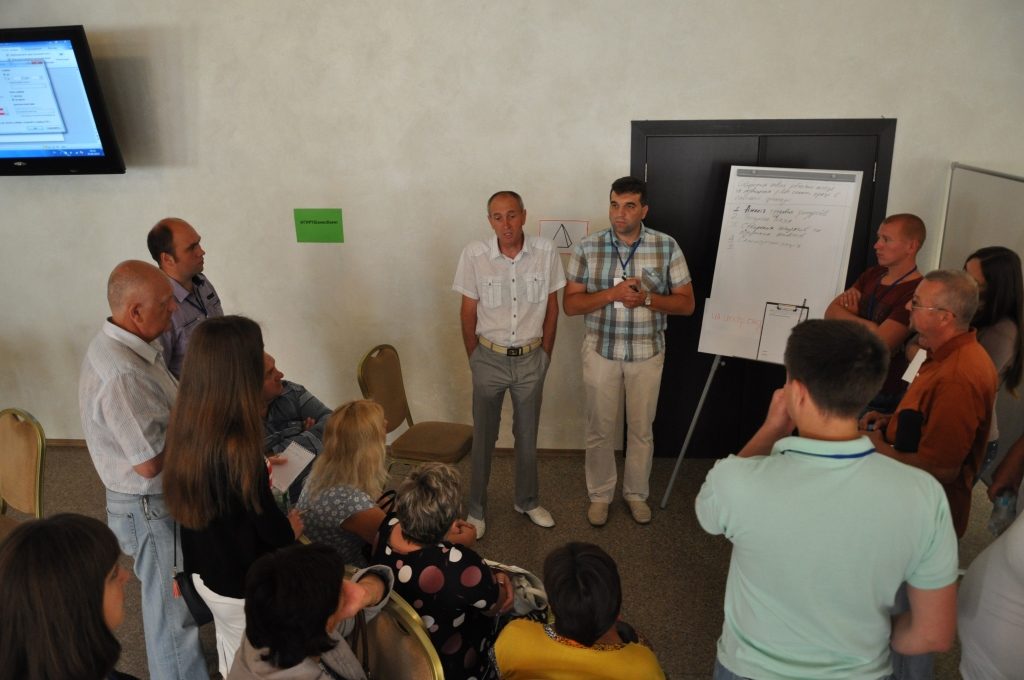 During the second session the participants discussed in groups the organization of a joint exhibition of an artist and an art photographer, the methods of fundraising and effective instruments of business promotion.
During the third session the participants considered the motivation of rural community development, a program aimed at the building of recreational facilities for children and sponsors of small business in rural areas.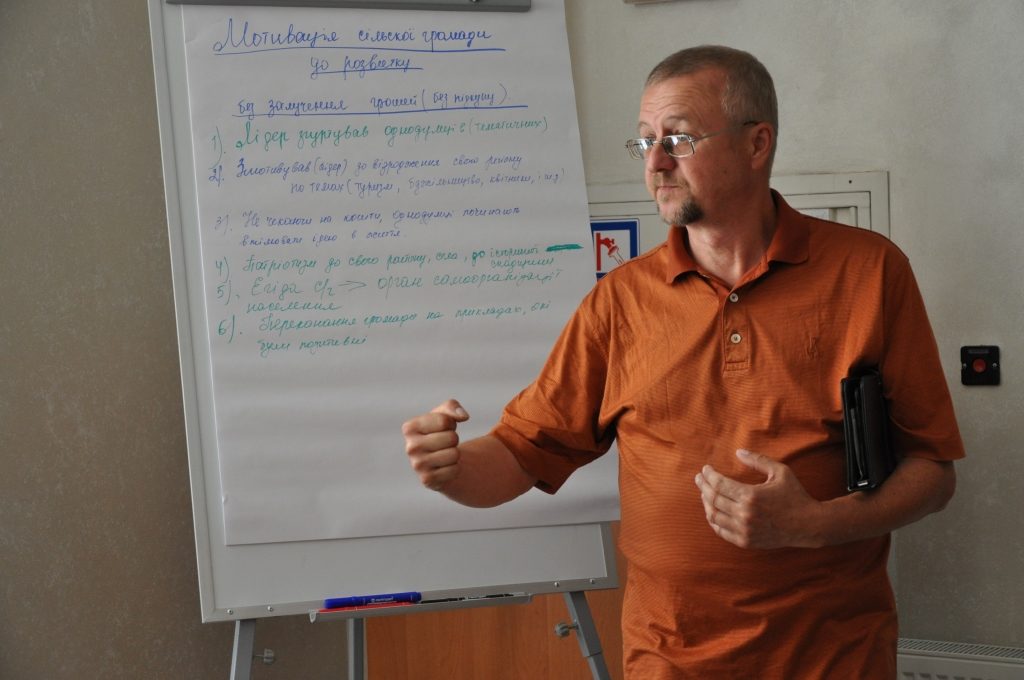 Such subjects as opportunities for business incubators creation, the level of international funds involvement into community development and local authorities influence on rural communities were discussed during the fourth session.
Alexander Skrypchynskyy, the participant of the project «Development of small business in rural communities in Ukraine» commented: «Such event is a great opportunity for people from different regions to talk about their problems and their vision of solutions. People share their experience which they implemented and the others may use. It is important to hold such events to catalyze the participants which, in their turn, carry over this inspiration to the regions. If such meetings are systematic, then the initiative will be spread. The project which we have discussed in our group is the creation of a business incubator in a Velyka Sevastyanivka village. There's a strong community there and the village head has engaged in its development, new jobs for young people are being created. However this process needs to be coordinated and organized to achieve better result».
The next stage of work is action planning. The participants talked through problem solving tools and indicated how each of them may contribute to.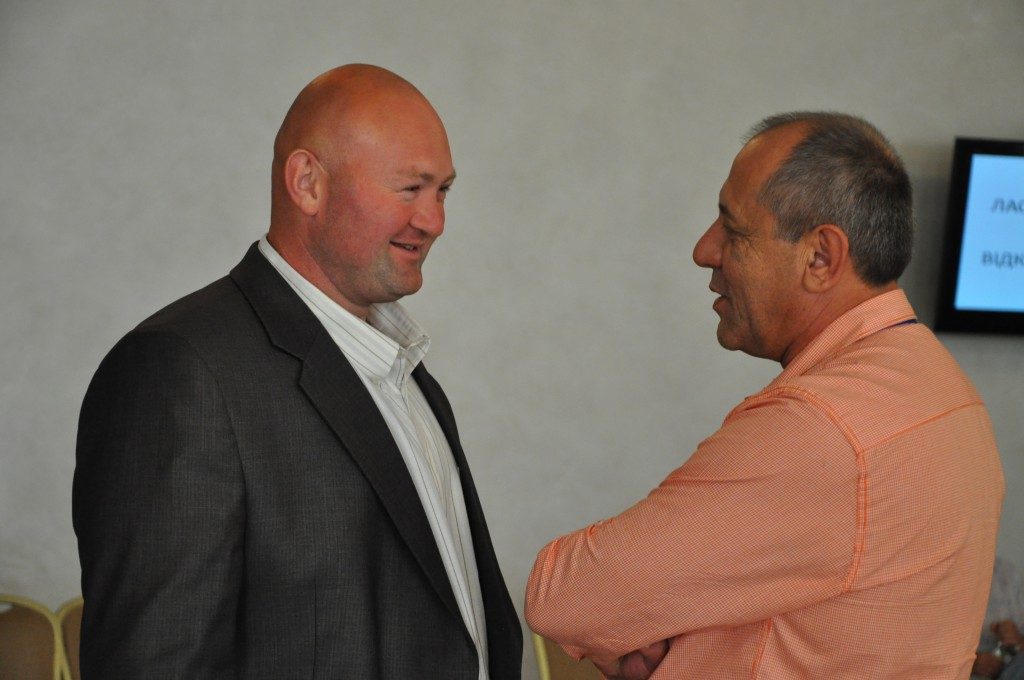 The representative of Zaporizhzhia Professional Development Fund Yulia Shapovalova within action planning stage told about this organization: «We are engaged in employment, particularly the employment of IDP's (internal displaced persons) and the next project we plan is microcredits for small business, namely education program, development of business plans by the participants and their implementation. Open Space format of work helped me a lot. I have written down my project in details and sort it through. Now I have the plan, the understanding, and what is left is to implement it».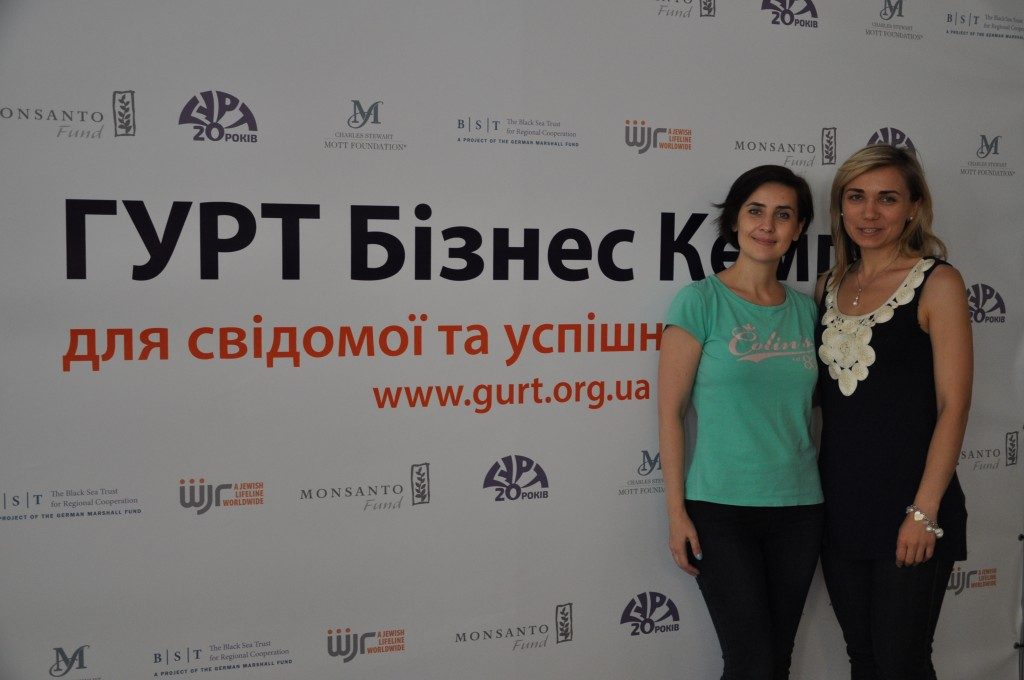 Bohdan Doroshenko, the participant  of the project «Development of small business in Ukrainian rural communities» commented: «It is the first time I attend such an event and I'm very impressed. I have had an opportunity to meet interesting people. So I'm going home with a great bundle of knowledge. I have received a lot of positive emotions, goodness and warmth».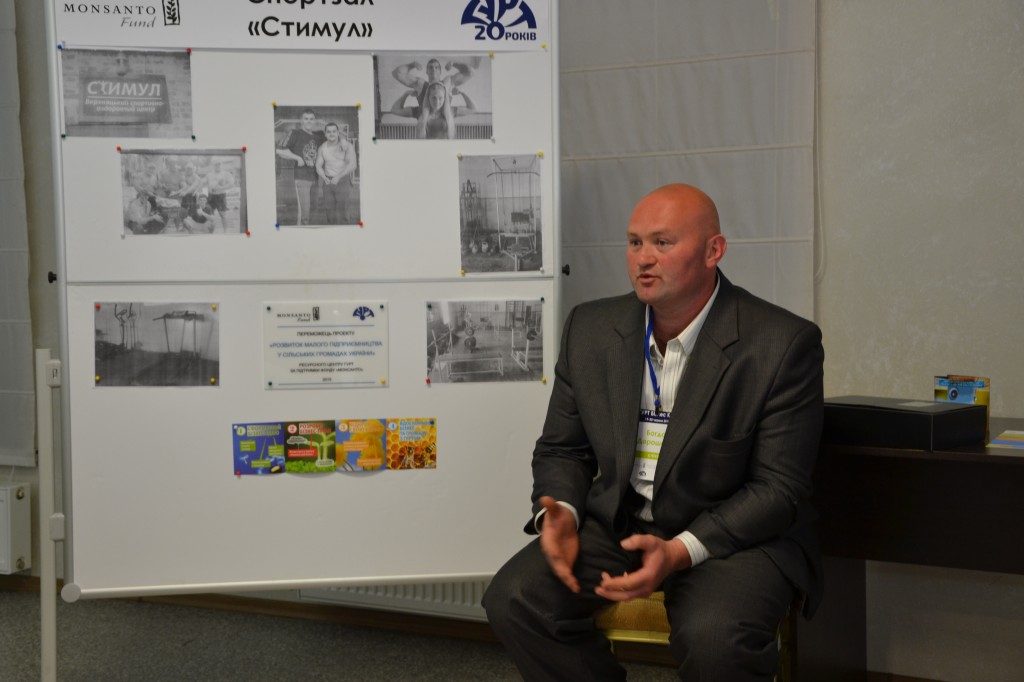 Coordinator of social projects«Monsanto Ukraine» Julia Tiroshko: «I think that the participants who attended this event are highly motivated people. Those which in such difficult times have dared to open their own business are very brave. I hope that their projects and their successful experience will be an example for other villagers. The participants will be able to share their experience. The main thing that people understand now: it is easy to open own business. It is just important to have a desire and willingness to work».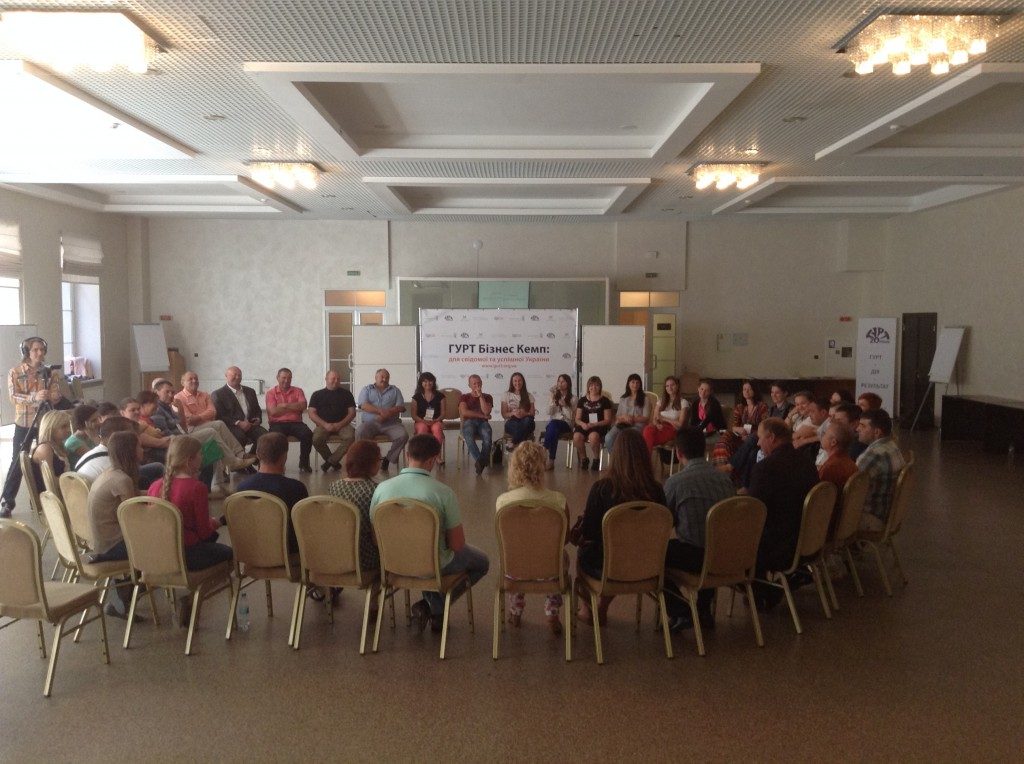 Please find a book with the results of Open Space by clicking here.
Translator: Irina Gamaun