On Saturday, the 16th of May 2015, Ukraine at first joined Global Day of Citizen Action which took place simultaneously in more than 55 countries of the world. The second straight year it is initiated by CIVICUS World Alliance for Citizen Participation. In Ukraine the event was conducted by GURT Resource Centre with the financial support of Black Sea Trust for Regional Cooperation.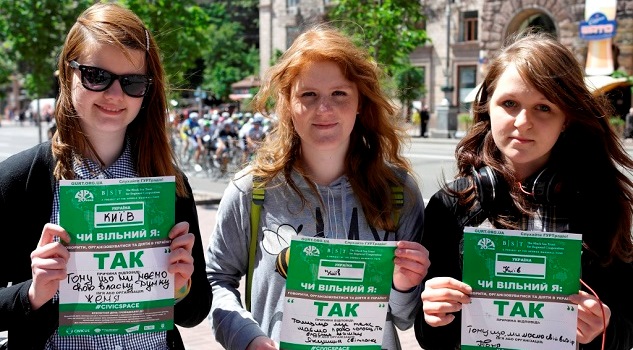 The survey on the occasion of Global Day of Citizen Action in Ukraine covered 10 regional centerssuch as Vinnytsya, Dnipropetrovs'k, Zaporizhzhya, Kirovograd, Kyiv, Odessa, Poltava, Cherkassy and Sumy.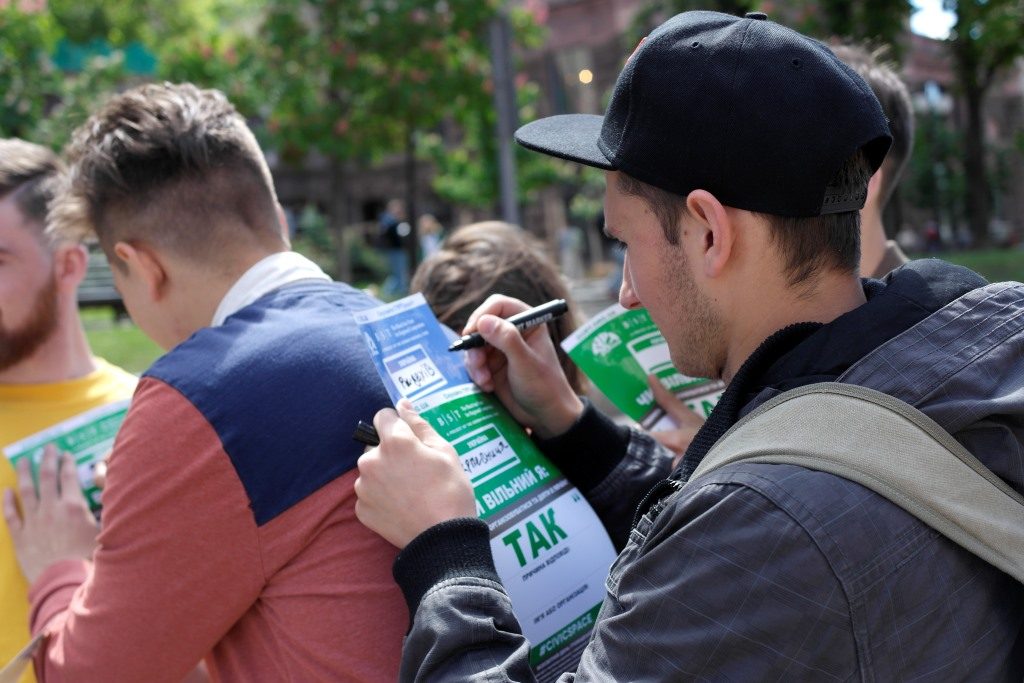 At Maidan Nezalezhnosty in Kyiv the survey was conducted by GURT Resource Centre along with Freedom of Speech and Informational Politics Committee of Verkhovna Rada of Ukraine.
The main point of the event was to ask passers-by whether they were free to speak up, act and organize in Ukraine. For several hours the activists managed to talk with 132 persons. 115 persons answered «Yes», 10 – «No» and 7 – «I don't know». The photos of those surveyed were posted at Facebook and Twitter accounts of GURT Resource Centre with hash tags#CivicSpace, #Ukraine and #Kyiv.
It is interesting that the main reasons of those surveyed which answered «Yes» were that they loved Ukraine, they were Ukrainians, Ukraine was a free country and no one made it difficult for them to speak up, organize and act. Those which answered «No» tended to refuse to comment and make photos. However, after all, some explained their point of view with fear, censorship and violation of their constitutional rights. Those survived who didn't decide, by their words, in major just had not interested in this question.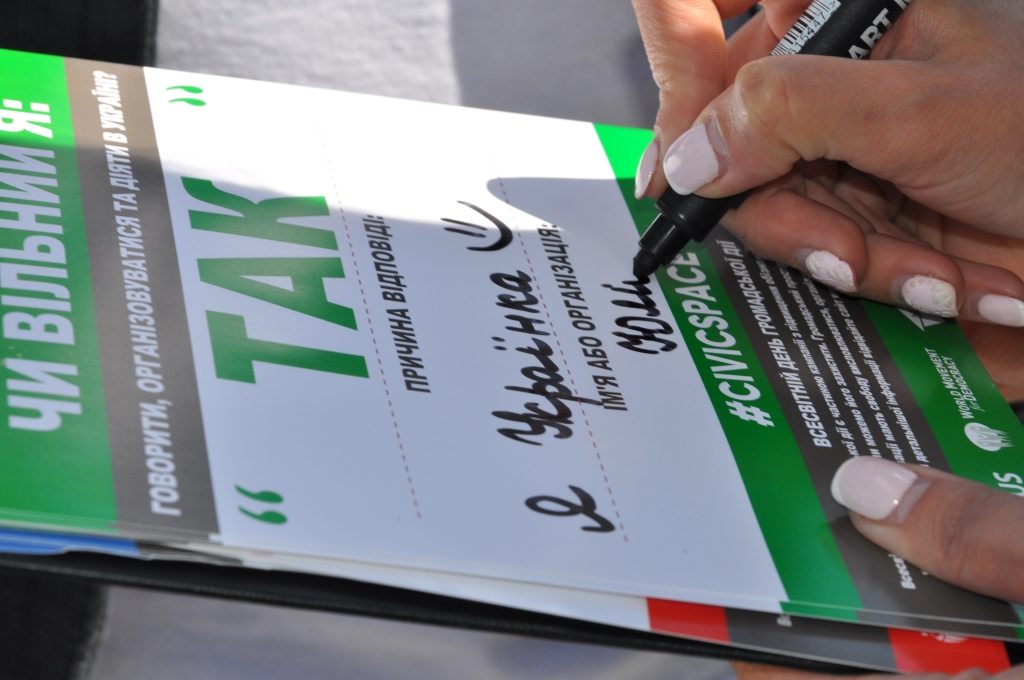 «Fortunately, in our country I have never felt the absence of freedom to get together and initiate something, help others or speak out. Anything can be overwhelmed», stated Lina, editor at a radio station and a volunteer.
In general during Global Day of Citizen Action in Ukraine the activists managed to survey 1466 persons. You may see the results on the diagram below.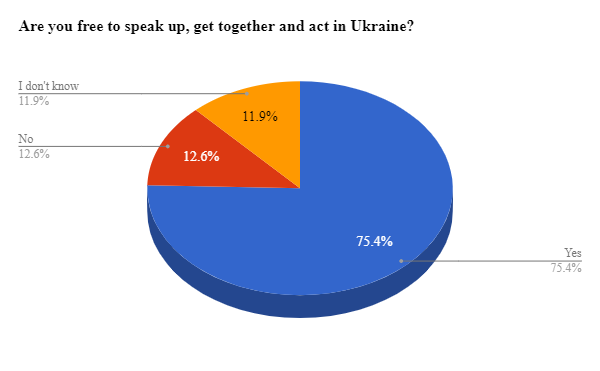 GURT Resource Centre is sincerely grateful to regional co-organizations for the help in conducting the Global Day of Citizen Action, such as Vinnytsya civil organization «Informational educating center Vis'» (Vinnytsya), CO «Civil and cultural initiative support center» and CO «Creative development center Amio» (Dnipropetrovs'k); CO «Misto Z» (Zaporizhzhya), Youth movement «Headway UA»(Ivano-Frankivs'k), CO «Youth civil group Center» (Kirovograd), Group of non-government organization of Odessa oblast' «Together for life» (Odessa), Poltava branch of Society Service of Ukraine (Poltava), Regional youth civil organization «Active Youth of Cherkaschina», Chigirinschina Development fund, volunteers of Cherkassy State Technological University, CO «Family values revival» (Cherkassy).