GURT Business Camp was held on June 19, 2015 in Irpin, Kyiv region. The event was held in the format of an exhibition-fair of small business participants projects implemented by GURT Resource Centre: «Development of women's entrepreneurship in Ukraine» funded by World Jewish Relief and «Development of small business in Ukrainian rural communities» funded by Monsanto Fund.
Executive director of GURT Resource Centre Bohdan Maslych opened GURT Business Camp with his welcome speech: «Strong success of businesses represented at the event was the result of a successful combination of entrepreneurial talent, social activism, efficient donor assistance, involvement of State employment service and Innovation project management group of the Resource Centre GURT. Having the pattern of the entrepreneurs presented at the event, we can see endless desire to ensure not only their own welfare but also contribute to the welfare of their communities».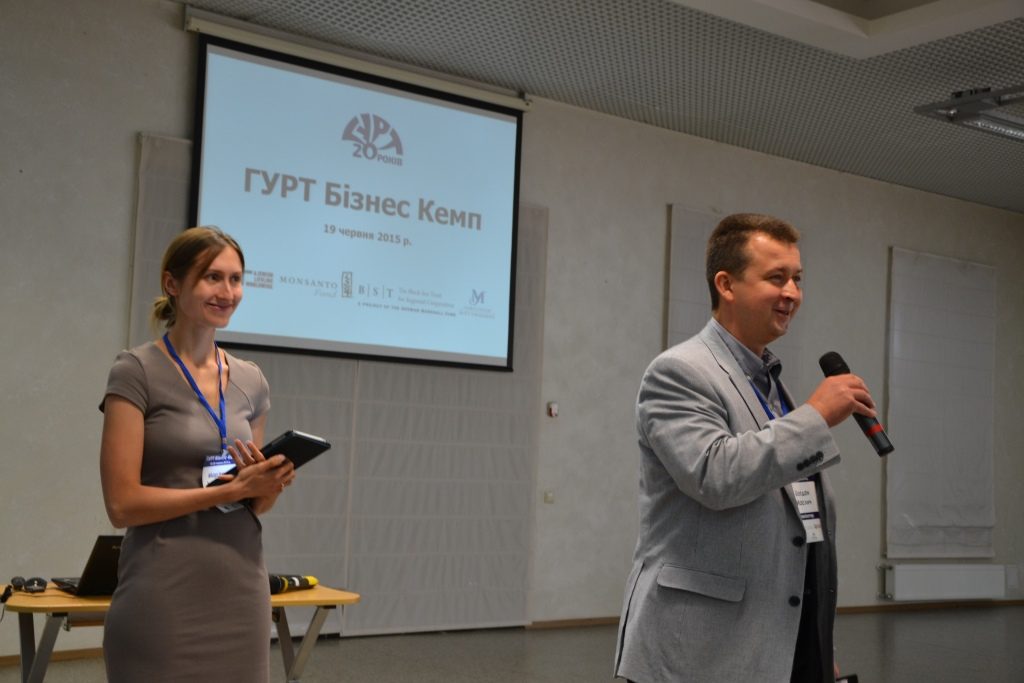 «Monsanto Ukraine» PR Director Vitaliy Fedchuk welcomed the participants of Business Camp: «Since 2013 we have launched two initiatives in Ukraine towards corporate social responsibility. One of them, «Monsanto Fund», is global, another one is «Ukraine the breadbasket of the future». The purpose of these programs – to improve the lives of rural communities, helping them to solve immediate problems. This may be the scope of business as it is today; it may be scope for education, healthcare or culture. And answering for the question about the most important criteria for successful social project, I usually emphasize that a project should exist after the end of financial support. The perfect example of suck a situation is  today's exhibition-fair».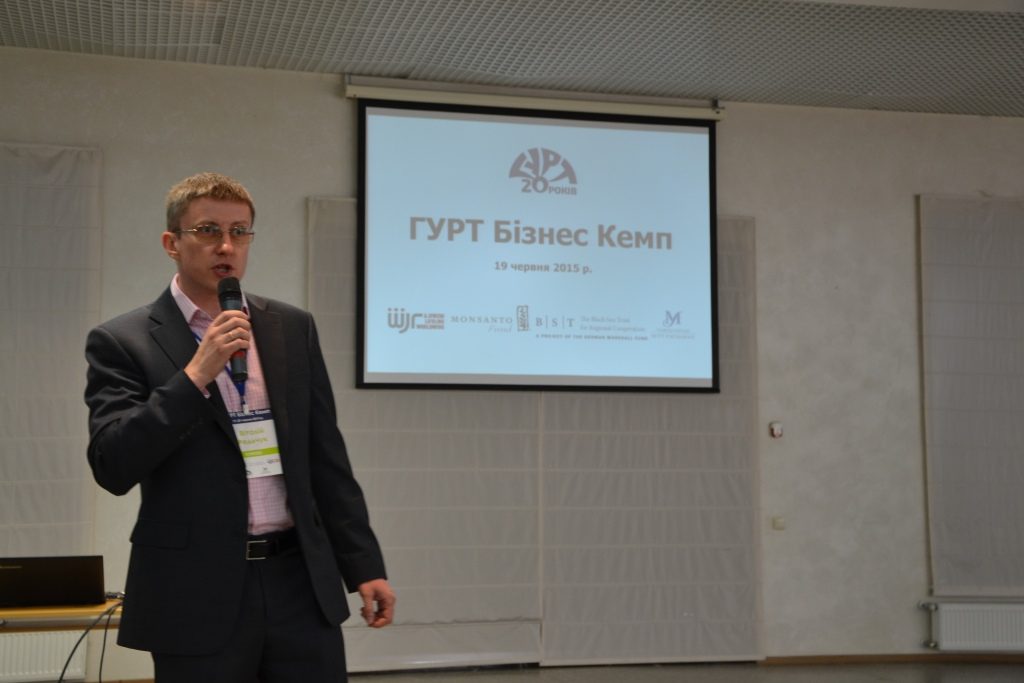 GURT Resource Centre program manager Maryana Zaviyska: «Entrepreneurship and small business development has become one of key topics of GURT's work since 2009. We started with the decision to help to the most active members of local communities. Entrepreneurs are people who can inspire and organize. Unfortunately, in Ukraine small and medium business is not as influential as, for example, in Western Europe, where it is a driving force of society and ensures its sustainability. By supporting active citizens willing to organize and do something, this year we have planned two projects focused on business development».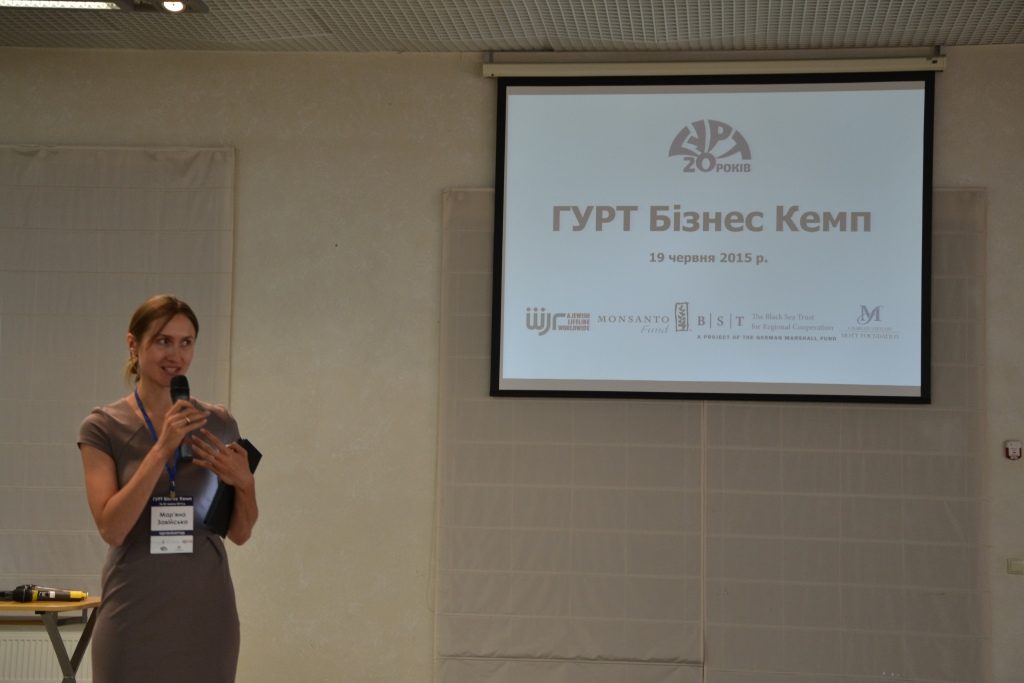 After greeting the audience was invited to the exhibition-fair of small businesses, during which 10 most successful entrepreneurs-participants supported by GURT Resource Centre presented their achievements public.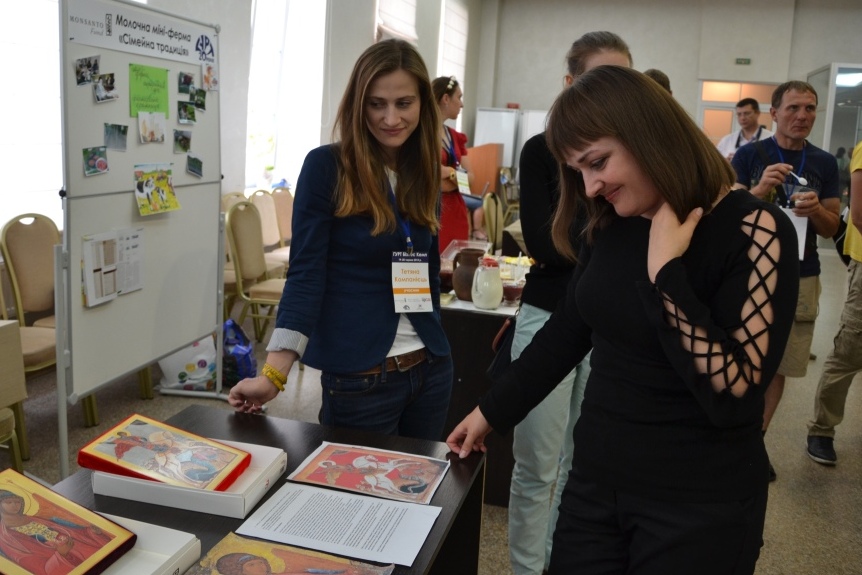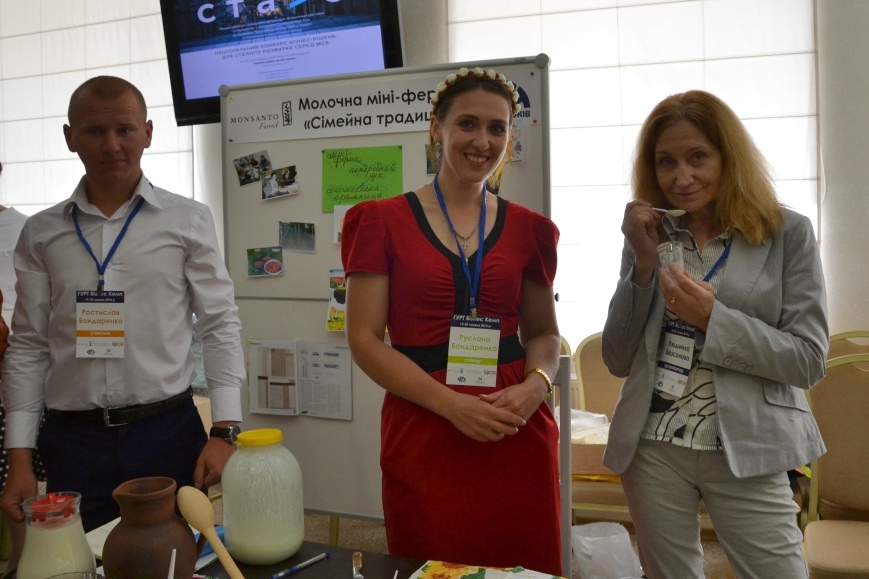 A presentation of opportunities for small businesses in Ukraine from Ukrainian and International donor organizations took place along with the work of the fair. Referent of the projects of the European Bank for Reconstruction and Development Daria Strohal joined the event online: «We help SMEs through Ukrainian consultants and continue to provide it through international experts, and finally EBRD as a financial institution may provide direct funding for specific enterprise's development».
Executive Director of the Kyiv regional employment center Yuriy Porohnavets and Head of Irpin Employment Center Olena Sotnyk presented the opportunities of Public small business employment service in Ukraine. «We support starting own business by providing a one-time unemployment support  and it is one of the priorities for State employment service. Difficult situation in Ukraine in connection with the hostilities in the Donbas, of course, effected a rate of employment. In particular, the number of jobs continues to reduce, the number of people turning to the SES for help has proportionally increased. Therefore, the development of entrepreneurship is an urgent need», – said Yuriy Porohnavets.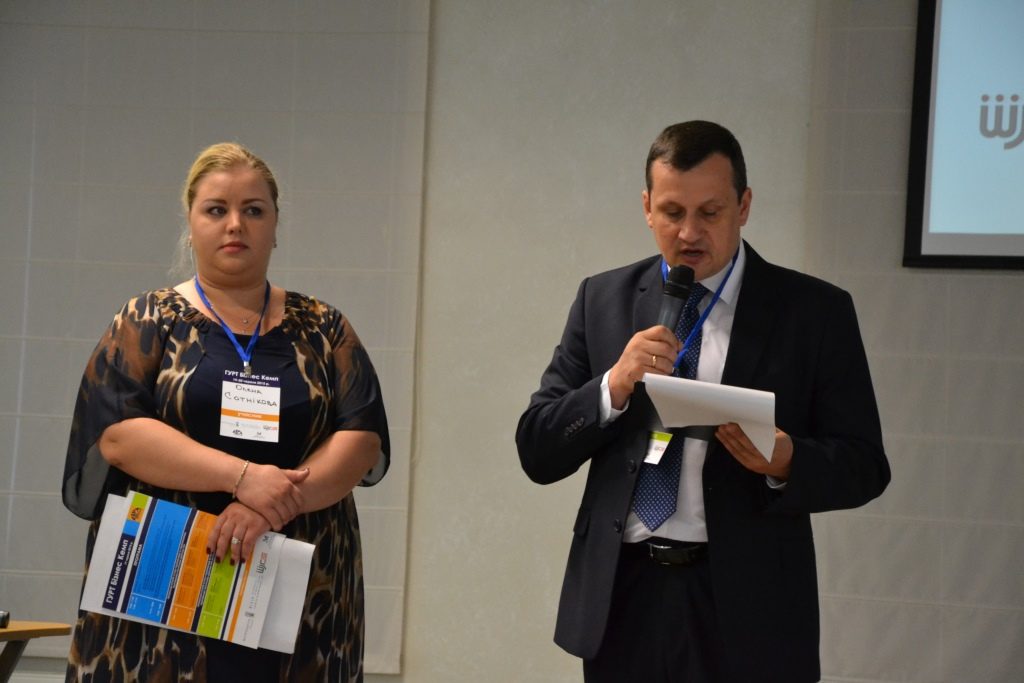 UNDP in Ukraine enterprise development specialist Svitlana Zakrevska presented opportunities of the project «Rapid response to social and economic needs of internally displaced persons in Ukraine».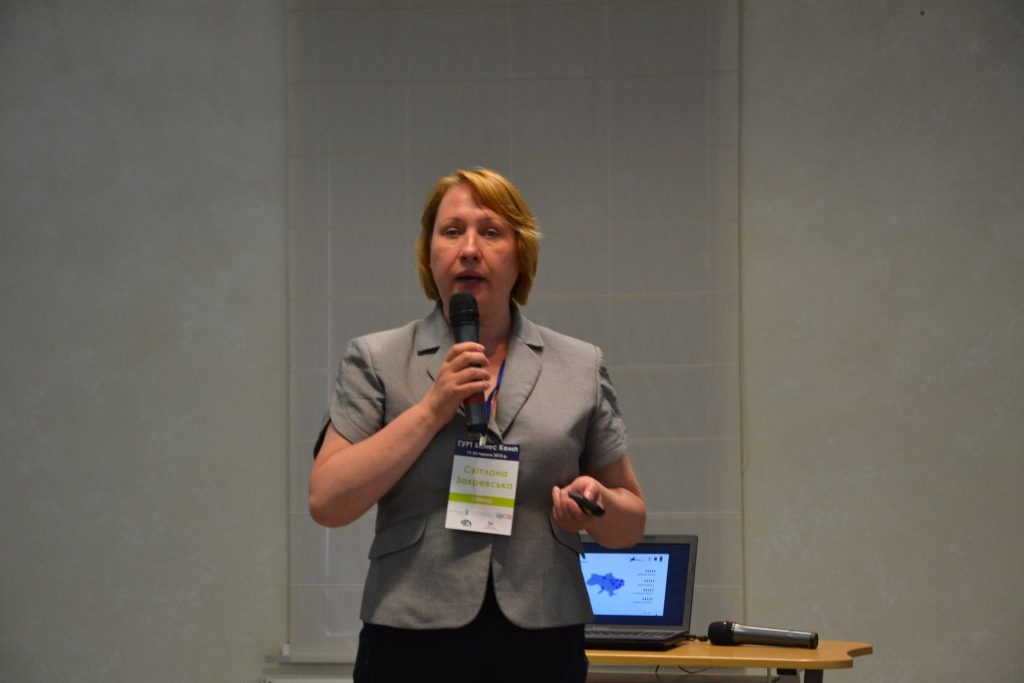 Coordinator of «STALO» project Natalia Moroz commented: «STALO» is a national competition of business solutions for sustainable development of SMEs. We are looking for companies that run businesses according to the principles of sustainable development. It is a combination of economic efficiency, environmental safety and social responsibility. We are looking for representatives of farms who are engaged in organic production, representatives of eco building, alternative energy companies and those engaged inrecycling processes». Details about the contest are available by the link.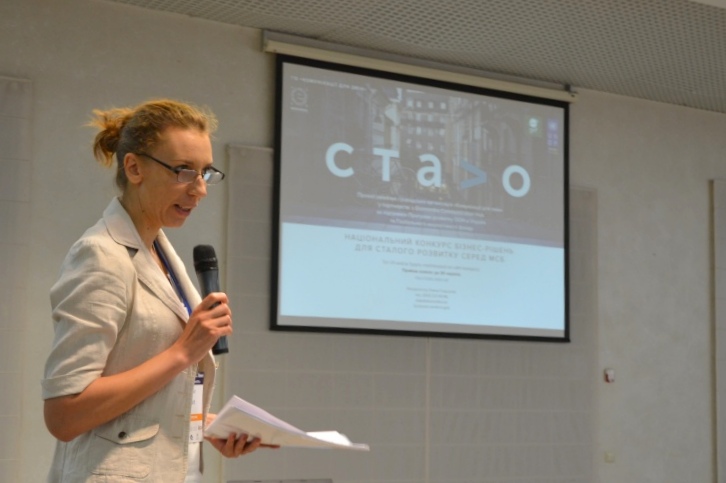 GURT Resource Center training manager Tetiana Oseledko commented: «There is a specially designed page at GURT portal  that can be useful for business – Entrepreneur's handbook. Typically, start-uppers have a lot of questions, the answers to which can be found on our Handbook. In addition to the information gathered, the user can ask questions to our experts and have consultation online».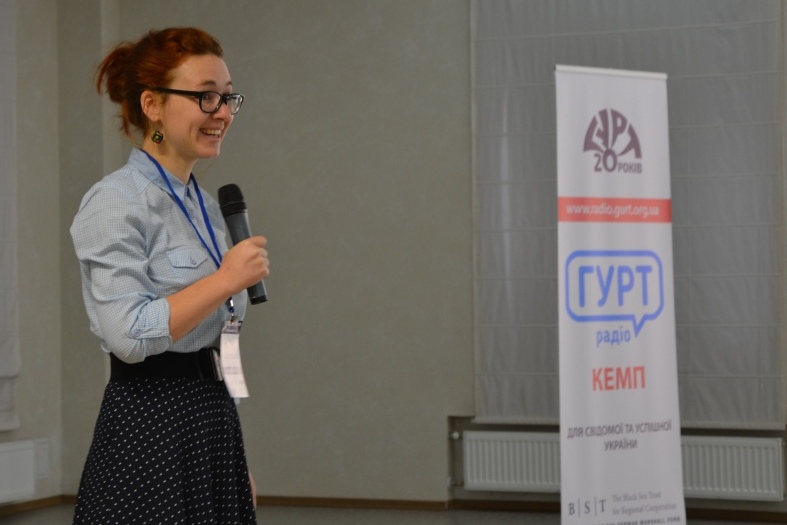 In the second part of GURT Business Camp each of the 10 entrepreneurs supported by GURT Resource Centre, presented his success story, in which  the social importance of business for the community was emphasized.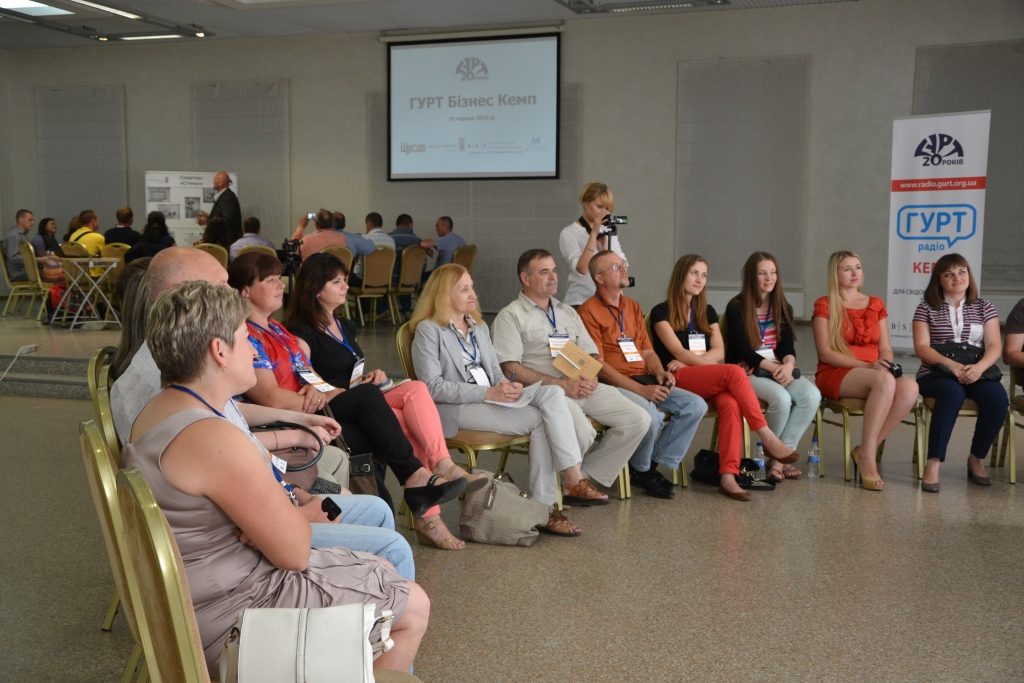 In particular, Tamara Kolesnyk, participant of the «Development of women's entrepreneurship in Ukraine» is engaged in creation and selling of paintings.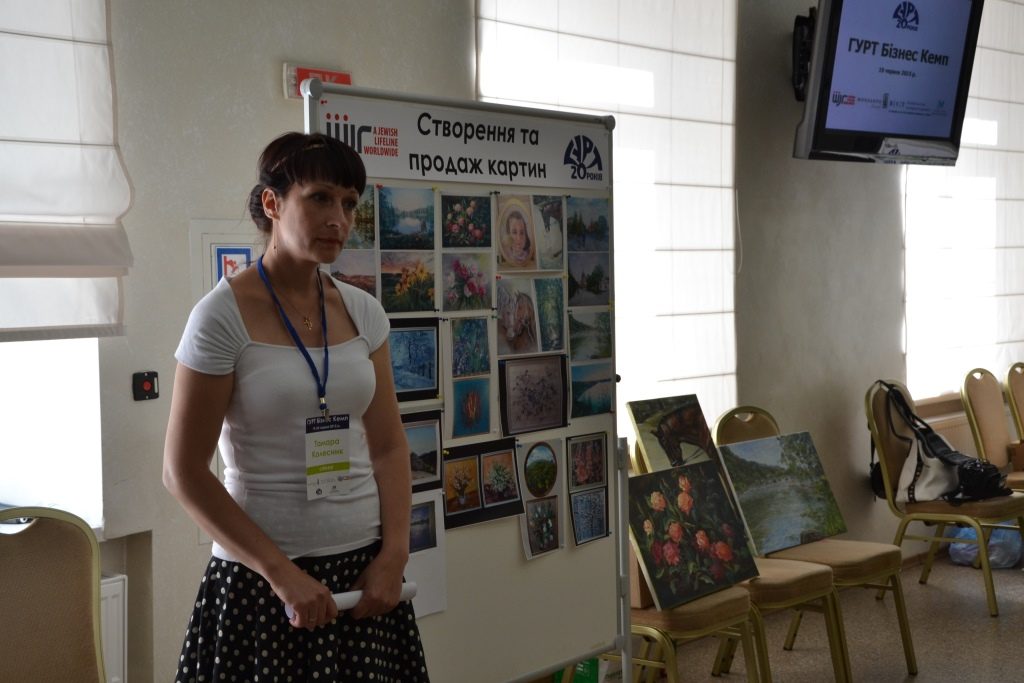 Anton Chaukin started his business – selling coffee – after participation in the project «Development of small business in Ukrainian rural communities».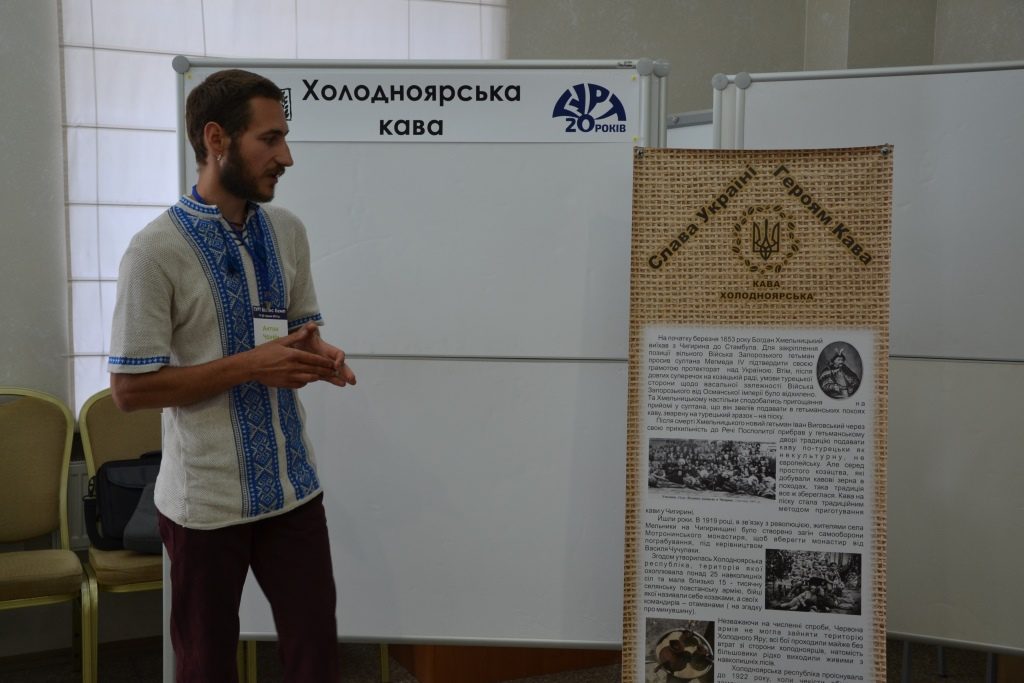 Olena Okopska, participant of the project «Development of women's entrepreneurship in Ukraine» presented family center «Matusyne Sonechko», which she runs with her sister Oksana Rozhnova, who also participated in the project.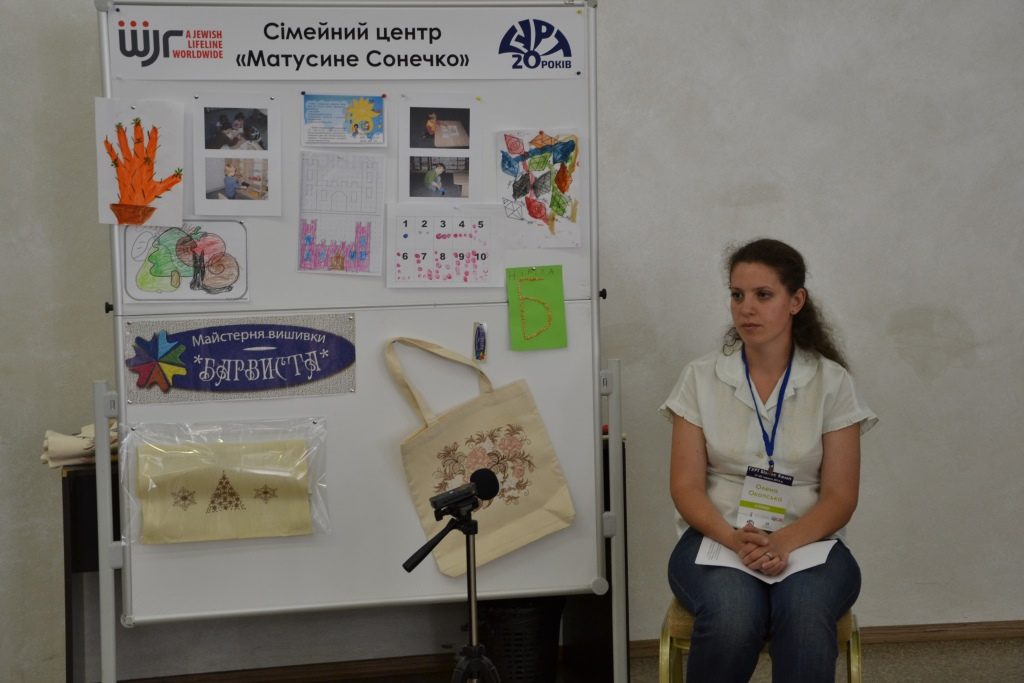 After training «Start Your business» within the project «Development of small business in Ukrainian rural communities» Bohdan Doroshenko wrote a business plan aimed to develop the gym, which had previously been his hobby, and as a result received financial support in the form of new and high-quality sport equipment.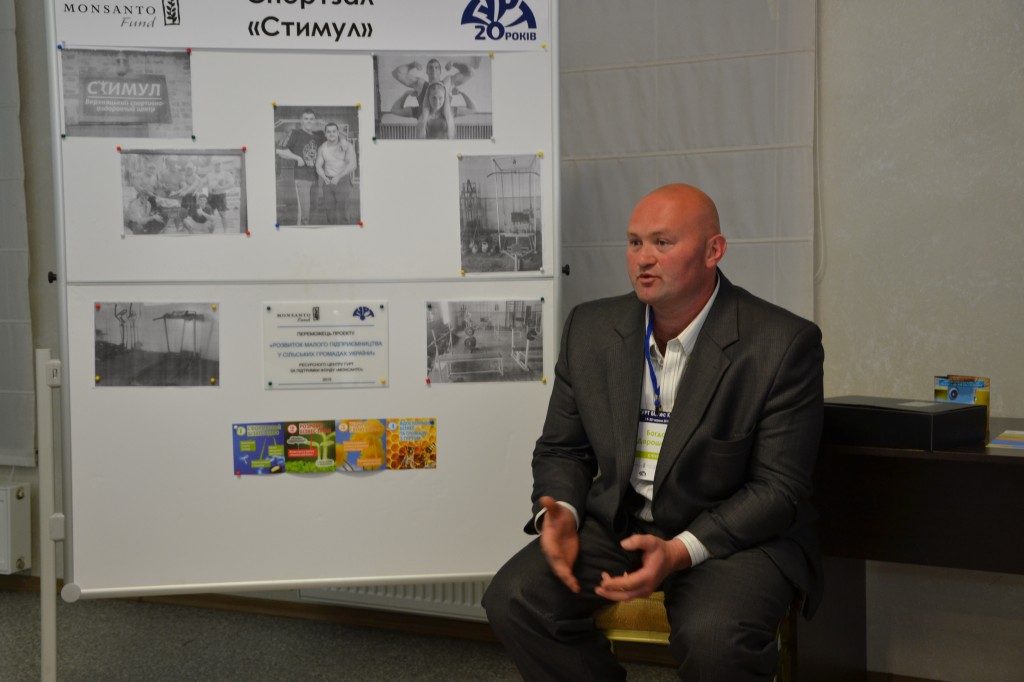 After participating in the project «Development of women's entrepreneurship» Tatiana Bondaropened her own business – handmade-products store.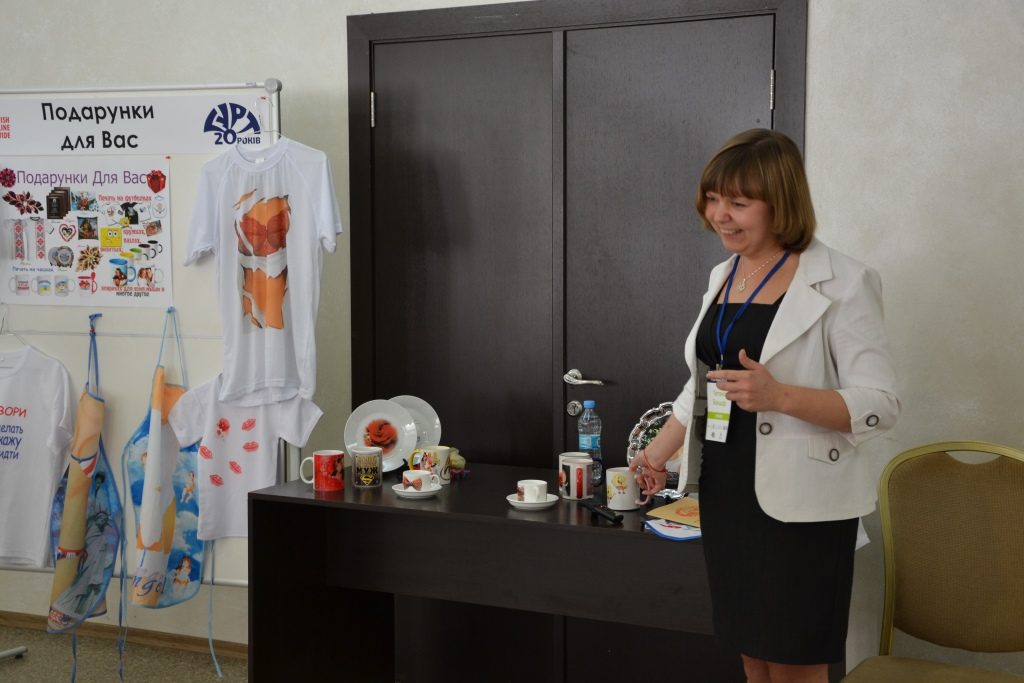 The next day, on 20 June, 2015, the participants continued GURT Business Camp Conference in the Open Space format «People and money: receipts of community development». All collected success stories of entrepreneurs that were supported by GURT Resource Centre, will be published on the GURT web-portal in a multimedia format.
Translator: Volodumur RiznichenkoU