Since May 2016, GURT Resource Centre in cooperation with Network of Estonian Nonprofit Organisations (NENO) implements the "TransForm GURT" project, funded by the Ministry of Foreign Affairs in Estonia. This cooperation aims to observe possibilities of establishing Ukraine Civil Society Action Platform according to European principles of managing and functioning. It will promote the intensification of civil society influence on different life areas in the country.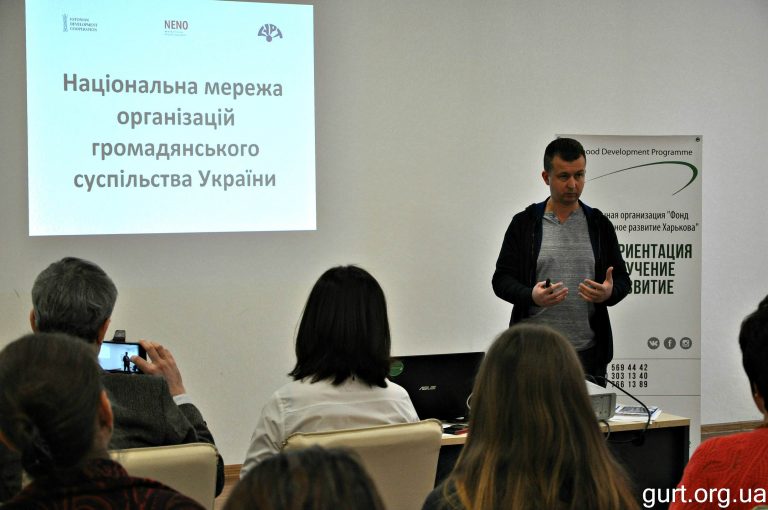 In November 2016, study visit of 10 Platform steering committee members to Estonia was organized. Ukrainian CSO leaders got acquainted with peculiarities of Estonian Networks functioning: governance, membership policies, ethical principles, instruments of influencing decision-making. Participants confirmed the need to create a network of not-for-profit organisations from all over Ukraine that will defend the interests of the whole sector.
In order to define the positions of the civil society representatives toward the establishment of Ukraine Civil Society Action Platform, GURT Resource Centre initiated the National discussion «How toincrease the influence of civil society in Ukraine?». In December 2016, the discussions took place in Lviv and Dnipro, and in January and February 2017 – in Zaporizhia, Kharkiv and Lutsk.Participants expressed their expectations regarding establishment of the Ukraine CS Action Platform.
"The main function of such networks in world practice is civil society common interests' presentation, promotion and protection. In developed countries in such associations, unions, platforms the systems of collection and coordination of positions exist. Nobody talks about thoughts unison. However, some mechanisms should be to discuss ideas and formulate united position. By this project we do not create the network "in GURT's honor". In return, we are interested to be a part of national network that would present the whole sector interests," – mentioned Bohdan Maslych, Executive Director of GURT Resource Centre.
The project is funded by the Ministry of Foreign Affairs in Estonia and lasts from May 2016 to December 2017.
Translated by Nadiia Bogatyr