On November 22, 2016, Panel discussion «Technologies for development: the efficient development of prospective communities in Ukraine» was held in Kyiv. The event, initiated by Microsoft Ukraine in partnership with GURT Resource Centre brought together executive directors and managers of international and Ukrainian NGOs, charitable funds and representatives of authorities. Each of them joined the event to find new effective models of cooperation for the good of each community member in Ukraine.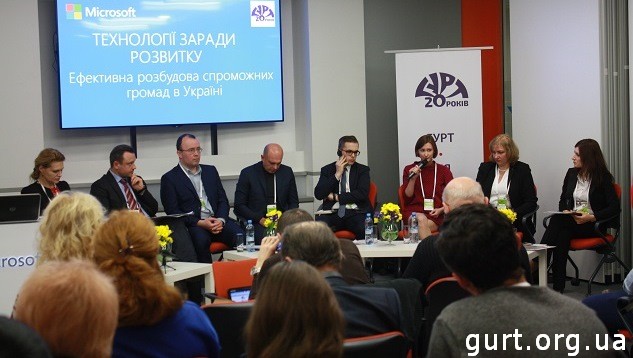 Nadiia Vasylieva, General Manager at Microsoft Ukraine, addressed with opening speech to the participants: «In Ukraine there are many technological opportunities for non-profits. Microsoft Ukraine is implementing a number of social projects. Our activities are focused on achieving the 17 UN Sustainable Development Goals, which cover various issues — from health to economic development. Today, the NGO sector takes an active role in the life of Ukraine. It is important that the NGO representatives could accelerate their workflow and have more effective results due to technology».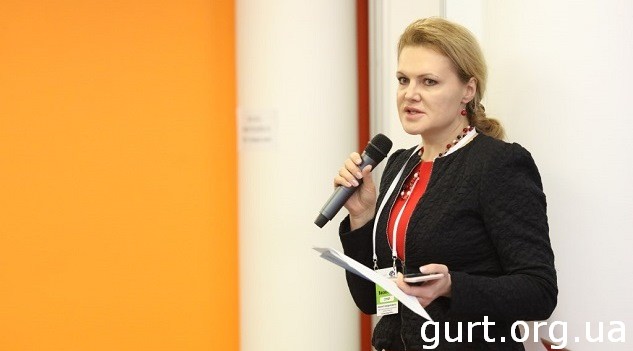 Oleksii Meleshchuk, Head of Board at GURT Resource Centre, told about GURT's opportunities enabling you to access to new technology: «The access to new technology helps GURT Resource Centre improve not only its own results. In July 2016 GURT together with TechSoup Ukraine launched Technology Assistance Program for Ukrainian non-profit organizations. The aim of the Program is to give to NGOs access to technological solutions that they need for the fulfilment of their assignments. During October-November 2016.
GURT Resource Centre studied the needs of the Ukrainian NGOs in the information and communication technologies (ICT). According to the results, 51% of respondents did not know about the innovations in the IT-industry. Due to the Technology Assistance Program we provide NGOs with quality services enabling them to meet their needs in ICT».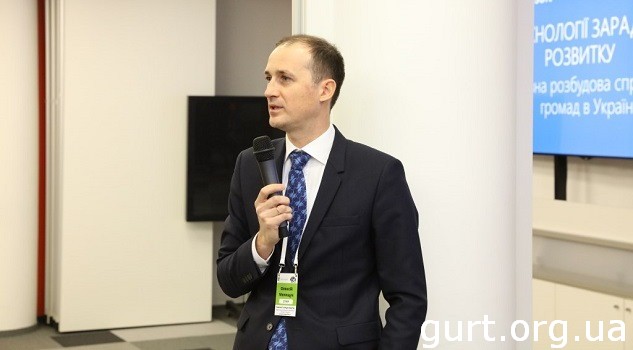 The experts discussed the importance of technology for the development of civil society in Ukraine.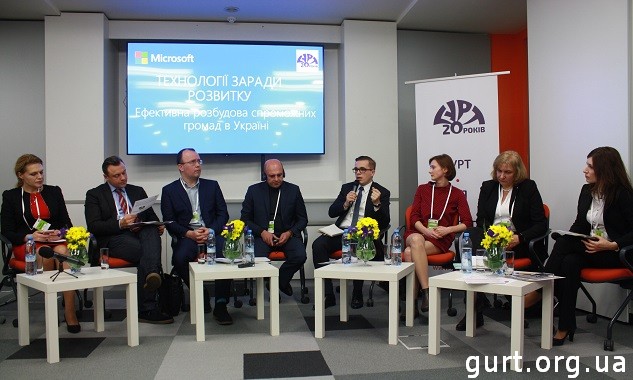 The first speaker was Inna Pidluska, Deputy Executive Director at the International Renaissance Foundation: «For 25 years of our Fund activity we have supported nearly 55 000 organizations and initiatives. Two thirds of the projects are aimed at providing citizens, nonprofit organizations and initiatives, local authorities with the tools for developing their communities. We believe that technology for the community is a means to achieve success, the main factors of which is the community's capacity to formulate their goals, identify and attract resources to achieve them, think strategically, be innovative and ready to interact with different members of the community».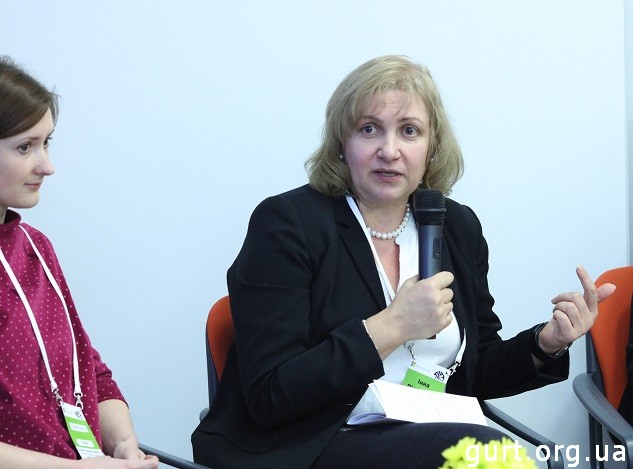 Technologies are the driving force of rapid development of recently created, but rather active NGO "Employment Center for Free People" (CZVL). Marina Lebid, coordinator of the CZVL, shared her own experience in building of capable communities and organization of internal business processes: "Since the creation of organisation we deal with internally displaced persons. Now we also take care of ATO veterans and people with disabilities. The specifics of the work consists in registration of addresses of those people for who we are helping. CZVL maintains a database of employments of people with whom we work from a month to a year. It is important for us that these data should be stored and remain confidential and secure. Office 365 tools help us with that. Moreover, it would be impossible to organize effective process of communication between all members of CZVL without technologies".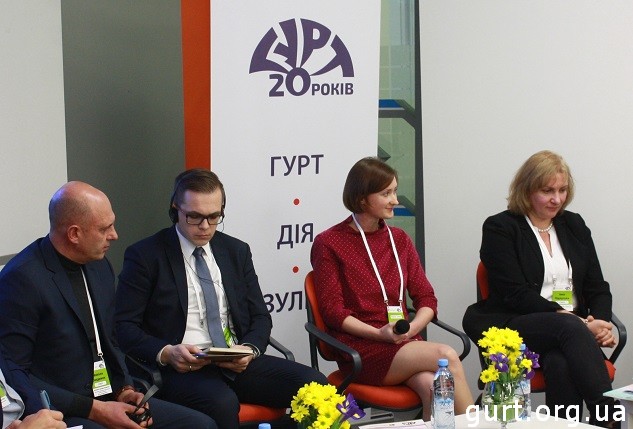 "Microsoft Ukraine" is providing Ukrainian NGOs with modern technological solutions and skills necessary for the implementation of social transformations within the Technology Assistance Program of Ukrainian Non-Profit Organizations, implemented by TechSoup Ukraine in partnership with GURT Resource Centre.
Wojciech Rustetski, board member of the Foundation TechSoup (Poland), defined the purpose of the program and outlined how the organization can ensure their own needs: "Technology Assistance Program of Ukrainian Non-Profit Organizations provides an effective exchange between donors of software and hardware and those who need technological solutions. TechSoup Global Network serves nearly 700,000 organizations worldwide, providing access to the technology solutions they need to fulfill their missions. Today there are many technological possibilities, namely – applications, software and open sources. Our experience shows that NGOs around the world often do not have time for innovations in their work. Most organizations are limited with standard applications and not thinking about security".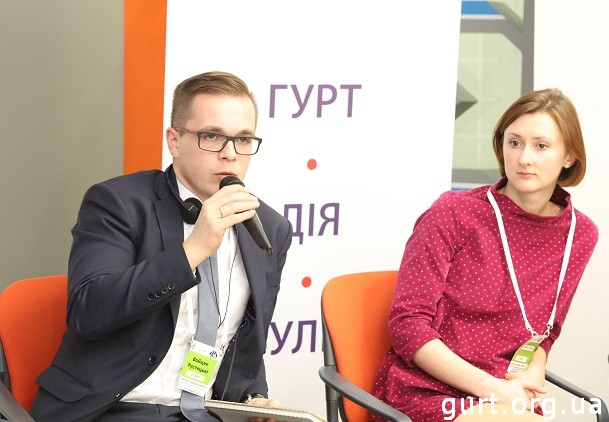 Mykola Poyedynok, Head of the Executive Directorate of the Ukrainian Association of Village and Town Councils, told about the needs of rural communities and their capabilities. Mykola Poyedynok said: "Current processes of voluntary association of communities, creation of new conditions and local government entities require from us quick and effective action for the implementation of decentralization reform. One of its components is approaching services to the population. As the rural population in numerous but very scattered, the question of communication services and availability of state publicity and transparency appears. It is important for us to use the technological possibilities that we can offer to local governments in order to become self-sufficient and capable".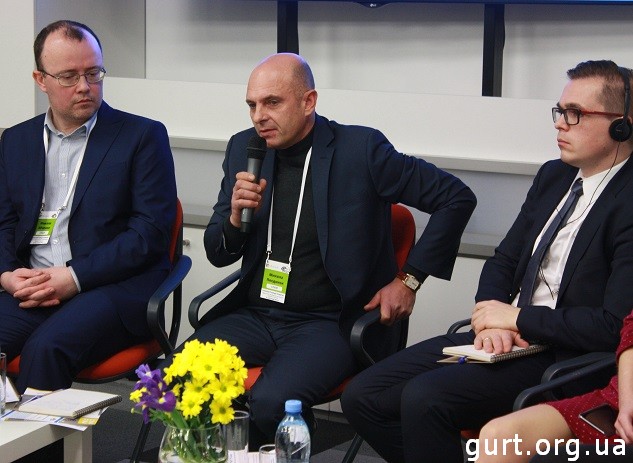 Mykola Yabchenko, Communication Manager in MBF "Ukrainian Women's Fund" explained how technologies help in development of communities: "During 16 years of activity we reached a lot of goals. Thanks to cloud technologies we were able to become more efficient without increasing staff. Now we support about 70-80 organizations throughout Ukraine and plan to create a permanent interactive network of grantees to be aware of the news of each other. But technologies make life easier not for all. For example, for residents of remote settlements, with whom we are working in programs of community mobilization, the work with the newest technologies is the extra load. Due to these difficulties, we are looking for a compromise for an effective communication with communities".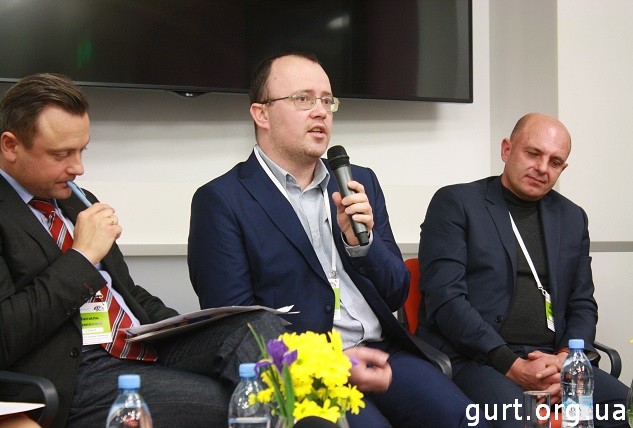 Vasily Romanyuk, Project Coordinator of Sweden Embassy in Ukraine, explained through examples why the use of ICT is essential for evaluation of the performance of NGOs and community capacity. "Swedish International Development Agency encourages transparency, competitiveness, accountability and responsibility in the process of budget formation and consumption decisions. Together with the Estonian Academy of e-government in the pilot mode, we launched a number of successful initiatives. For example, e-mail service for citizens that concerns the origin and status of local problems solving these problems at utilities. In Ivano-Frankivsk geolocation data resource was introduced that helps to build a holistic approach to planning, construction of certain objects through access to necessary data".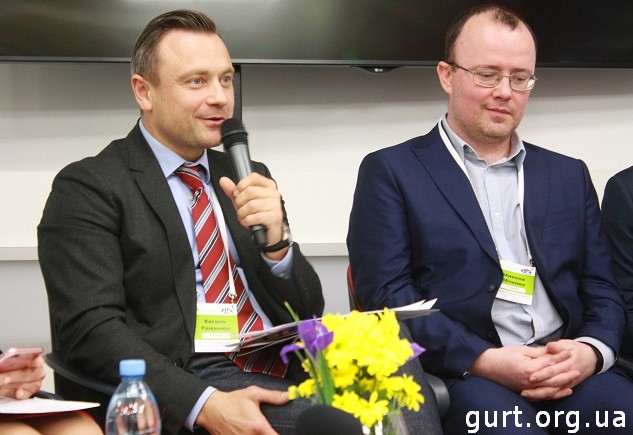 Representative of the Ministry of Regional Development, Construction and Housing Mykola Rubchak emphasized on the ability and willingness of communities to decentralization reform: "209 capable communities with whom we are cooperating this year, became the engine of decentralization reforms. After valutationof the possibilities, they are ready to change the principles of cooperation in the mid communities and each other.
Technological support of these communities show them the benefits of decentralization. Today, heads of rural communities, except a chair and a stamp, have only a car, donated from a precursor or a farmer. Impementation of ICT is like a mechanism of electronic petitions allow community members to express their views and solve community problems more effectively".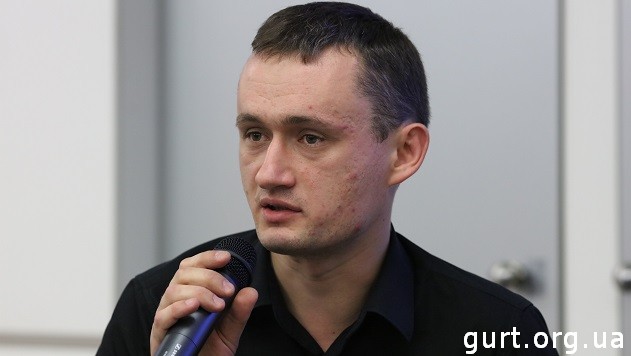 Yulia Tkachuk, representative of the project USAID DOBRE, told about the purpose of the first performance, as well as the technological component of the project: "Program DOBRE will work with 75 communities in seven regions of Ukraine. The first 25 communities have already been selected in Ivano-Frankivsk, Kirovohrad, Ternopil, Dnipropetrovsk, Kherson and Mykolaiv regions, which will be given comprehensive assistance in establishing effective management processes in communities. As we are moving into the future, assistance will include information and communication technology. Confirmed by the ICT program, DOBRE is responsible for the organization Socialboost. The organization has conducted a regional hackathon in Dnipro in order to determine what web resources and electronic services are already used in communities. During the hackathon there were some interesting ideas related to assistance to national emergency services, public monitoring budgets, etc.
Our experience shows that cooperation between business, government and the public sector can lead to good results in communities. Business and government can provide some offers of certain services, and public sector, on the other hand, will create demand for community learning needs and learning technologies its members. I hope that soon the ICT and the Village will not be such incompatible concepts, as we often perceive them today".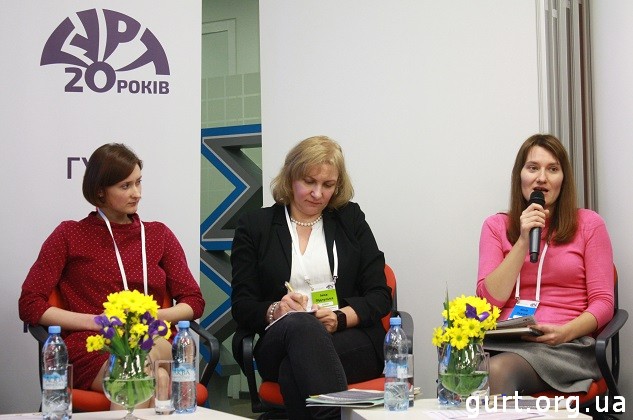 Nadia Vasylieva, General Manager Microsoft Ukraine, summed up the experience of using technology in organizations: "Microsoft's mission is to give everyone the opportunity to realize their potential. We try to solve your technological and organizational problems. Despite the difficult period of adaptation to the latest technology, you will realize that they allow you to become more open, better control processes and to focus more on achieving your mission.
For 13 years Microsoft has been implemented a number of social projects. In Ukraine under the framework of the program Technologies for Good we provide free software and cloud services for 570 NGOs and over 1.5 thousand public libraries of almost 15 million dollars. New features for NGOs from November 2016 became available cloud services such as Microsoft Azure, Dynamics 365, Power BI, Enterprise Mobility Suite in addition to the 365 Office".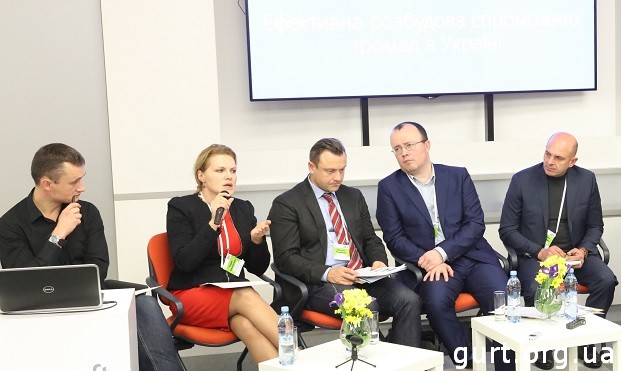 During the public debate participants had the opportunity to express their views on needs for efficient ICT building communities capable, learn more about the best practices of social change thanks to the latest technology and technological support capabilities, to exchange professional experiences strengthen the capacity of civil society and establish cooperation.