UNDEF-funded project New Opportunities for Marginalized Rural Communities in Chernobyl-Affected Areas of Ukraine organized a conference on inclusive governance in the future search format in November 2013. The event was organized for marginalized Rural Communities from Chernobyl-Affected Areas of Ukraine.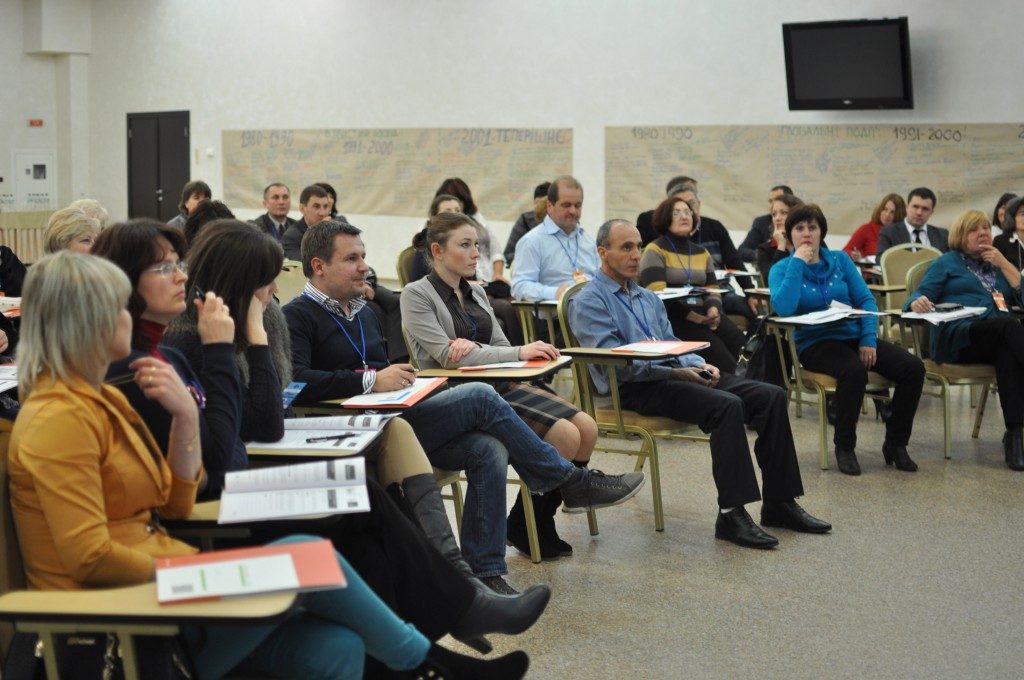 60 representatives of local government authorities, state authorities, local community leaders and activists, national, regional and local civil society organizations were involved to the event.
The results of the conference are presented in a book that guide the participants towards jointly defined future of local governance. Conference was organized by GURT Resource Centre (Ukraine) and was co-financed by the Government of the Sweden.