On May 30, 2016 Microsoft Corporation in partnership with Resource Centre GURT held YouthSpark Live in Kyiv. The event brought together 70 active young people from all over Ukraine.
YouthSpark Live is a global community enabling youth to collaborate, inspire and support each other while using technology to spark change in Ukraine and abroad.
Director of Operational Management and Marketing at Microsoft Ukraine Tetiana Marushevskamade an opening speech for participants: «The world is constantly changing, transforming into a giant virtual network where everything is connected. Compared to 2000, the connection speed is now increased by 150 times. In addition, our reality is changing by such innovative things as the Internet of Things, big data and so on. o remain competitive in today's job market, you have to keep up-to-date on the latest technologies and trends.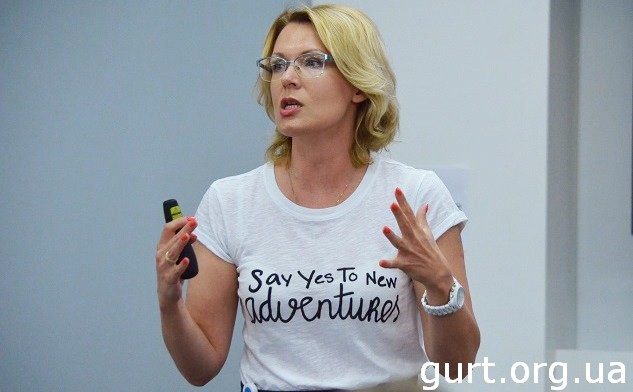 A recent report published by the Institute for the Future (IFTF), does an outstanding job of identifying the 10 key work skills and capabilities needed in the next few years (and arguably needed now): Sensemaking, Social Intelligence, Novel & Adaptive Thinking, Cross-Cultural Competencies, Computational Thinking (ability to work with big data), New Media Literacy, Transdisciplinarity, Design Mindset, Cognitive Load Management, Virtual Collaboration.
Microsoft gives impetus to the development of the Future Work Skills through educational projects. For elementary and secondary schools, we provide free software, organize educational teacher contests. In the framework of BizSpark program startups get software and cloud platform to develop their business. Our Idea Centers provide people in distress with training and professional retraining opportunities. On the basis of IoT laboratory participants realize their startups, using the Internet of Things», concluded Tetiana Marushevska.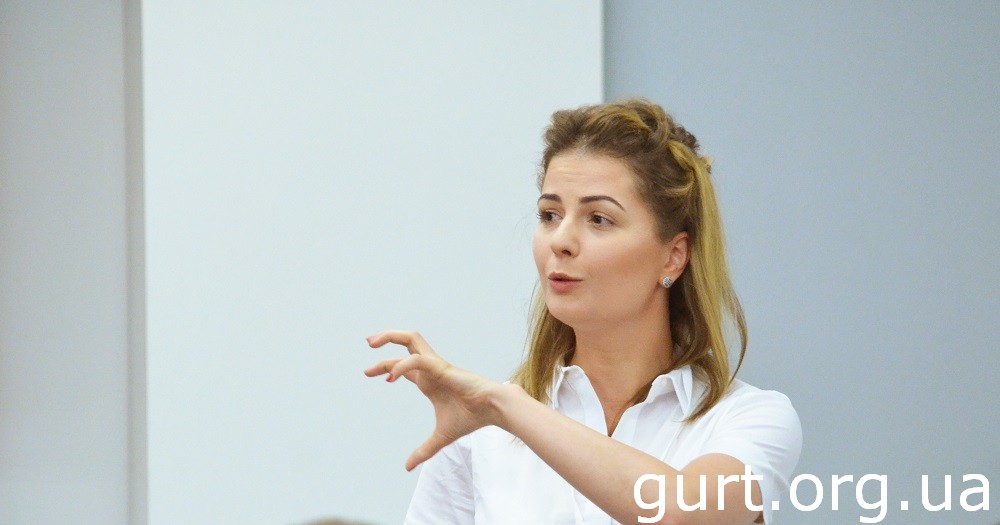 Alla Klymenko, Happiness coach, co-founder of Project Upgrade and Microsoft TeacherUpgrade mentor told how to find inspiration for professional and creative success: «To achieve inspiration you should access to energy. Take responsibility for your actions without looking around external circumstances. When we always are complaining of other people or of life conditions, we are surrounded by negativity that consumes our energy. Rather than shifting responsibility, you can influence your life by making your own choice.
Believe in the possibility of achieving your goals. Confidence boosts your initiative. What happens to us is related to our thoughts. If you think that you are unworthy of something, your brain registers outside all evidence of your shortcomings. It is necessary to control the thoughts. Filter information that will transform your positive thinking to specific opportunities for achieving your aspirations.
Another important factor for success is the environment. People around you can affect change for better in life if they inspire you to develop. If you believe in yourself, have external support and positive thinking, there is nothing impossible for you».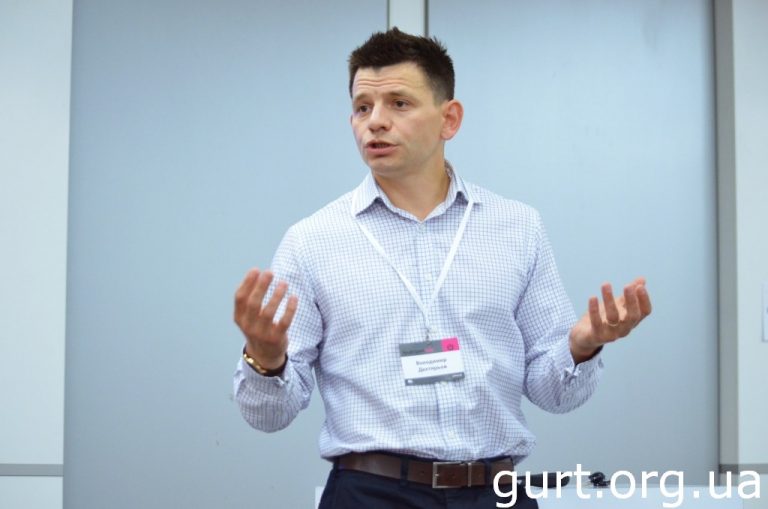 Well-known Ukrainian PR-manager, athlete and CareerUpgrade mentor Volodymyr Dehtiariovgave advice on how to set and achieve goals: «When you set goals for yourself, ask yourself why you need it, until you realize not only quantitative but value motivators. To maintain your motivation in the most difficult period in achieving goals, think about your internal and external motivators. For example, the idea of writing a good future post to Facebook can be a strong motivator appearance. My friend told me that while finishing the last 10 kilometers in the Barcelona marathon, he was inventing this post. It is important to break a big goal into small steps. Sometimes you can postpone certain actions simply because the next step towards the goal seems too unrealistic. You can check whether it is really realistic by making small steps, for example by implementing some project. In addition, to improve qualitatively the path to the goal you can surround yourself by good people who share their successful experience».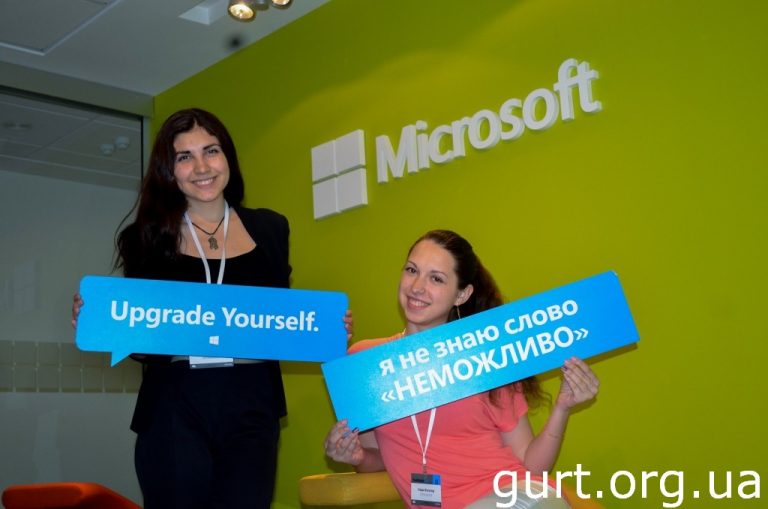 Student of the Institute of Philology at Taras Shevchenko National University of Kyiv Dariia Karkunova enthusiastically shared her impression of the speakers' presentations: «The event program was quite intense. The speech of Alla Klimenko on internal energy and self-responsibility for your actions made me reflect of my behavior at the time I started to mistrust my own powers. I found interesting the idea that your brain search for the information you want catch. Speech of Volodymyr Dehtiariov, PR-manager who runs a mountain 110-km marathon in 17 hours, inspires me to believe in myself and achieve goals».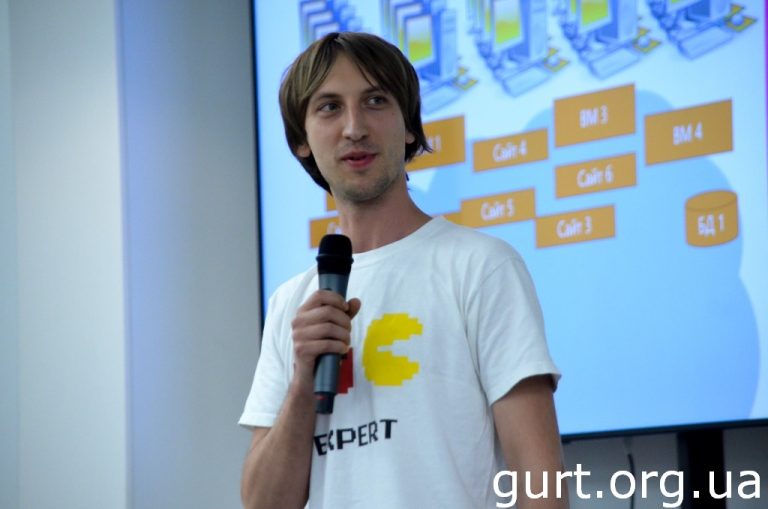 The youth learned about YouthSpark resources from the speech of the technical evangelist at Microsoft Ukraine Serhii Poplavsky: «DreamSpark program provides students with access to Microsoft software for learning, teaching and research purposes. After graduation young people can use the global program Microsoft BizSpark, which enables them to build their start-ups due to access to more tools of Microsoft software development and support in business».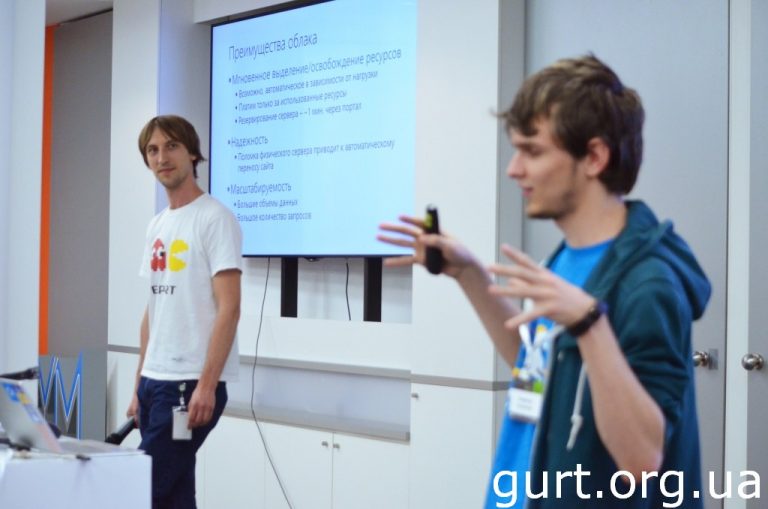 Together with Serhii Poplavsky Microsoft Student Partner Vladyslav Kasyanenko showed how to start programming with Azure in Visual Studio program. Vladyslav stressed the main advantages of Azure: «Azure is characterized by reliability, audience scaling and the possibility of instant release of resources. In the cloud, everything is in one place and is interrelated. In case of problems you have a backup that ensures application uptime. In addition, Azure has such features as Loadbalancer and Hypervisor that allows to avoid site congestion caused by large attendance».
Vladyslav Kasyanenko is a student of  the Engineering Physics Department at Kharkiv Polytechnic University, although he sees his future career in the IT area. «On this event I learned how to motivate myself. I'd like to know that everything I do is pleasant not only for me, but also for people for whom I do it. As a developer I am focused on the whole world. Thus, it is important to find the energy and powers to do better things. By providing the opportunity to create computer applications, Microsoft Ukraine is the motivator who inspires for actions», said Vladyslav Kasyanenko.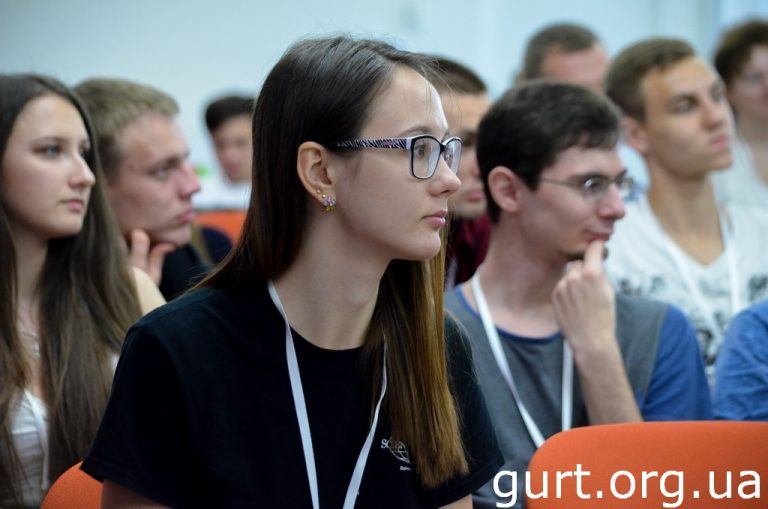 The winners of the Microsoft Ukraine Your Own Upgrade program told about the goals they managed to achieve in a short time period.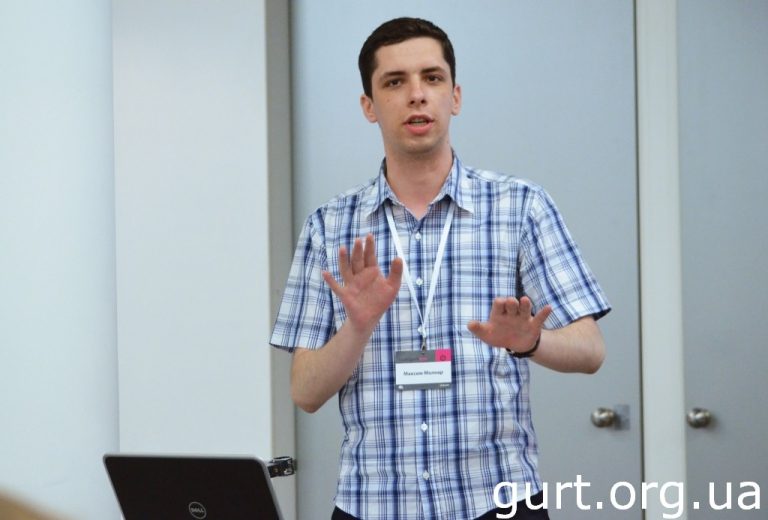 Maksym Molnar, Your Own Upgrade winner in the TeacherUpgrade nomination, professor of history in Vynohradiv college in Zakarpattia, explained how to get skills of the future in the modern school: «Victory in the Teacher Upgrade nomination gave impetus for innovation in our small school. Within our educational activities we use the cloud. Each student has a profile in Office365 and works with OneNote programs and Yammer. OneNote enables distance learning. Those who can not use social networks, are able to communicate through closed corporate social network Yammer». Details of the presentation Maxim can be found here.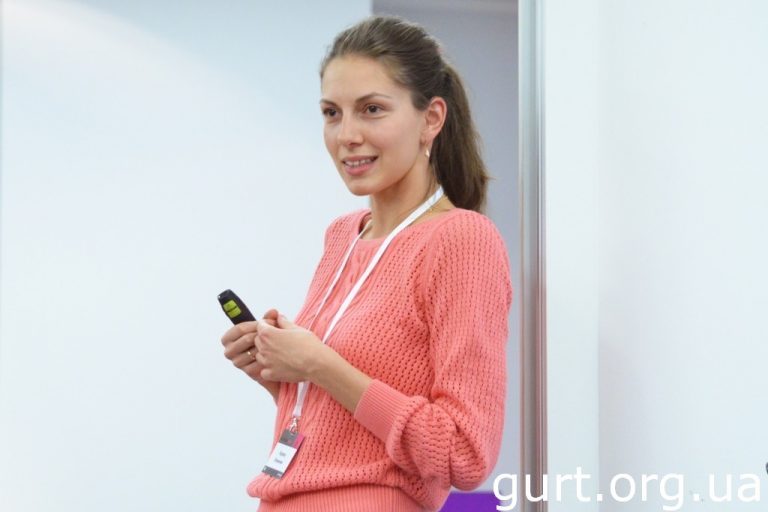 Karyna Klymenko, winner of the Your own Upgrade program in the Career Upgrade nomination, described her month of drastic changes: «Having decided to dramatically change my career, I made efforts to become a fitness trainer. Instead of a bank employee career, I was looking for a job that would bring pleasure and won't harm health. Within a month every day I attended trainings on various fitness trends. After Upgrade Program participation I held my first training for pregnant women». To learn more about Karyna experience here.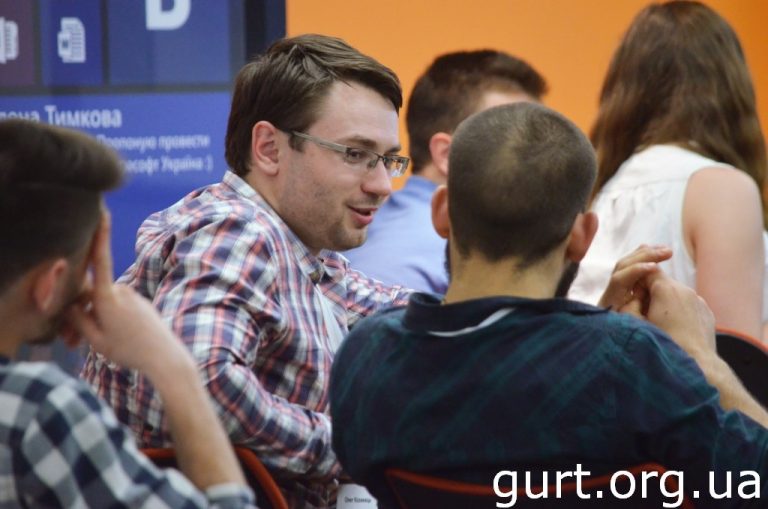 Some dramatic changes also happened in the life of one of the event participants. Oleksii Kobylynskyy, student of the Veterinary Medicine Faculty at Zhytomyr National Agroecological University, said: «While studying at the university, I have revaluated my moral principles. I realized that veterinary medicine is not my career path. I was always interested in information technology, including the development of video games. I plan to cover the greatest possible range of IT relevant issues — game design, game engines, programming languages, market trends and so on. YouthSpark program provides opportunities and incentives to people like me to start career in another professional area. During the YouthSpark Live event I realized that I chose for myself the right environment, a wonderful girl who always supports me. I am on the right way to go and plan to follow it in the future».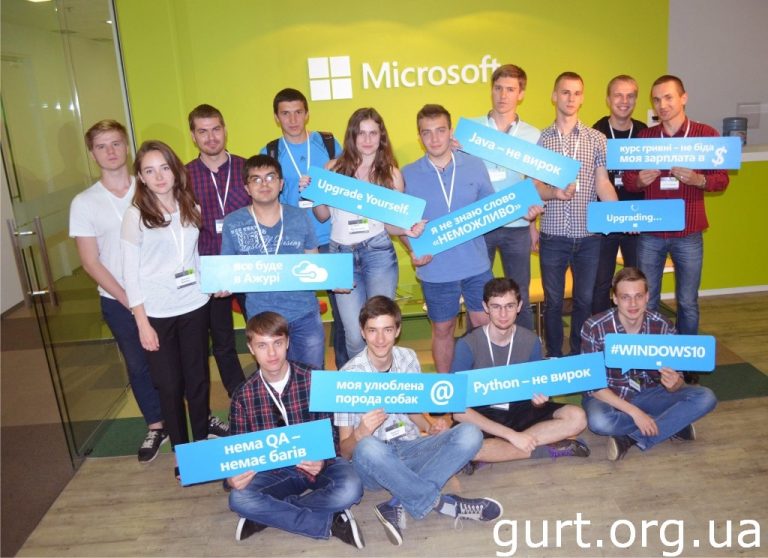 During the event participants supported by coaches of the Microsoft Ukraine Your own Upgrade program determined future competencies and motivational strategies needed to achieve their goals, learned how technologies help career development and what educational and career opportunities are available by connecting to YouthSpark program.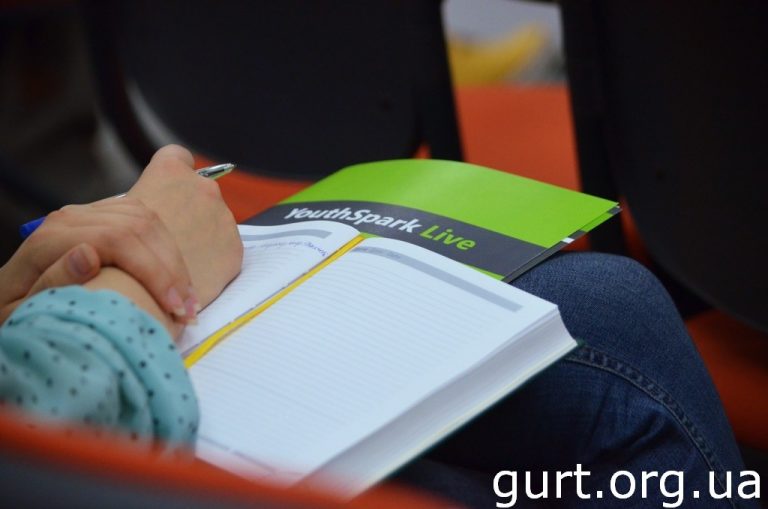 Participants shared their own inspired ideas. For example, Oleksandr Lobov, student of the Psychology Faculty at the Interregional Academy of Personnel Management, write poems and plans to practice a DJing: «I have an idea to gather dedicated musicians and to experiment by combining symphonic music with electronic one. Microsoft is changing global trends. YouthSpark Live is a breath of inspiration that gives impetus to the development of my plans».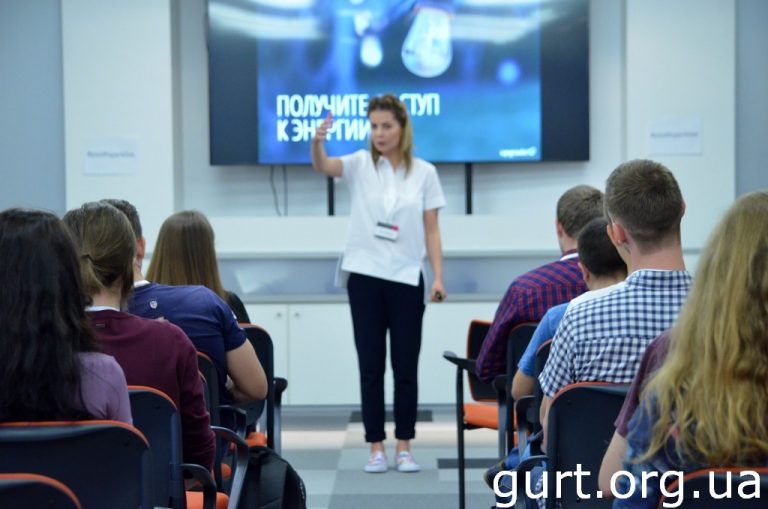 Role of inspiration for self-development was also pointed up by Alla Klymenko, Happiness coach and Microsoft TeacherUpgrade mentor:«Most people believe it is necessary to develop in business area. Business training can provide you with specific algorithm of what to do. However, the most important question is not what to do, but rather what kind of person you are. You should be focused on the self-development, form your values, understand what you really want, what is important to you and makes you happy. These things enrich our lives, giving it brighter colors and the inner core».
Photo: Oksana Vasilieva