On 25th of April 2015 YouthSpark Live took place in Kyiv. During the event over 100 young people have planned their future in the sphere of IT with the assistance of Microsoft Corporation and GURT Resource Centre. Besides it, the participants could share their experience and receive mentors' support for the positive changes in both Ukraine and the whole world.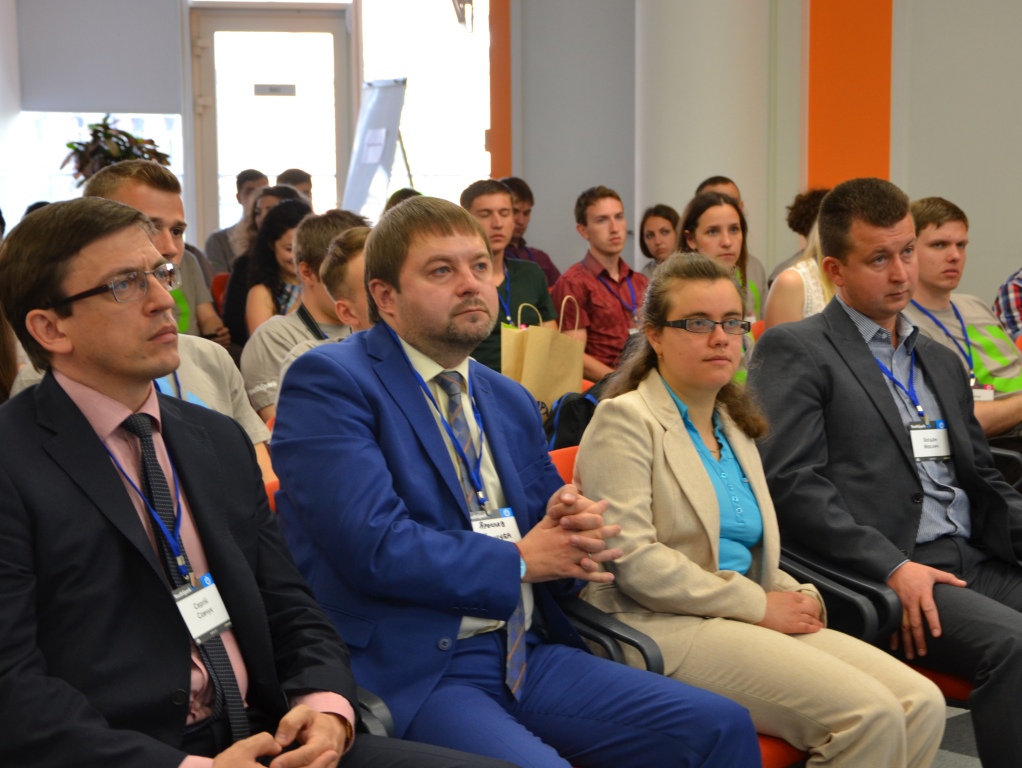 The event began with the greetings from General Manager Microsoft Ukraine Nadia Vasylieva, Head of State Employment Service of Ukraine Yaroslav Kashuba, National Coordinator of International Labour Organization in Ukraine Sergiy Savchuk and GURT Resource Centre Executive Director Bohdan Maslych.
«What's important for us is you to be as competitive as the students in Europe, in the USA or Asia for example, because in all countries the programs of Microsoft are more or less identical. We know what would be the trends in five-ten years and therefore want our Ukrainian students, the people who just start working, to have these skills and understand the world market trends as well», – General Manager Microsoft Ukraine Nadia Vasylieva. Record of her speech you can find here.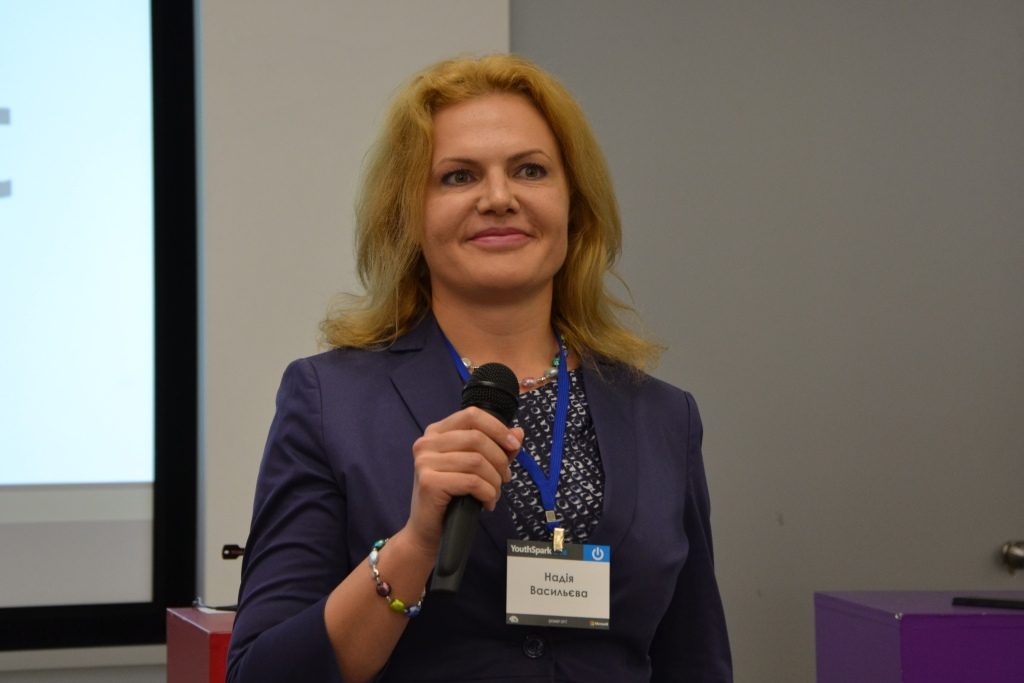 «State Employment Service today is a structure that changes its approaches and modernize itself actively. That is why one of our priorities is activation of the areas connected with the start of the business. Seeing that, we have an opportunity to assist a person that register oneself as an entrepreneur to prepare a business plan with the appropriate training. Besides we have a plan to create special consulting centres for State Employment Service to become an open platform», – said Head of State Employment Service of Ukraine Yaroslav Kashuba. Record of his speech you can find here.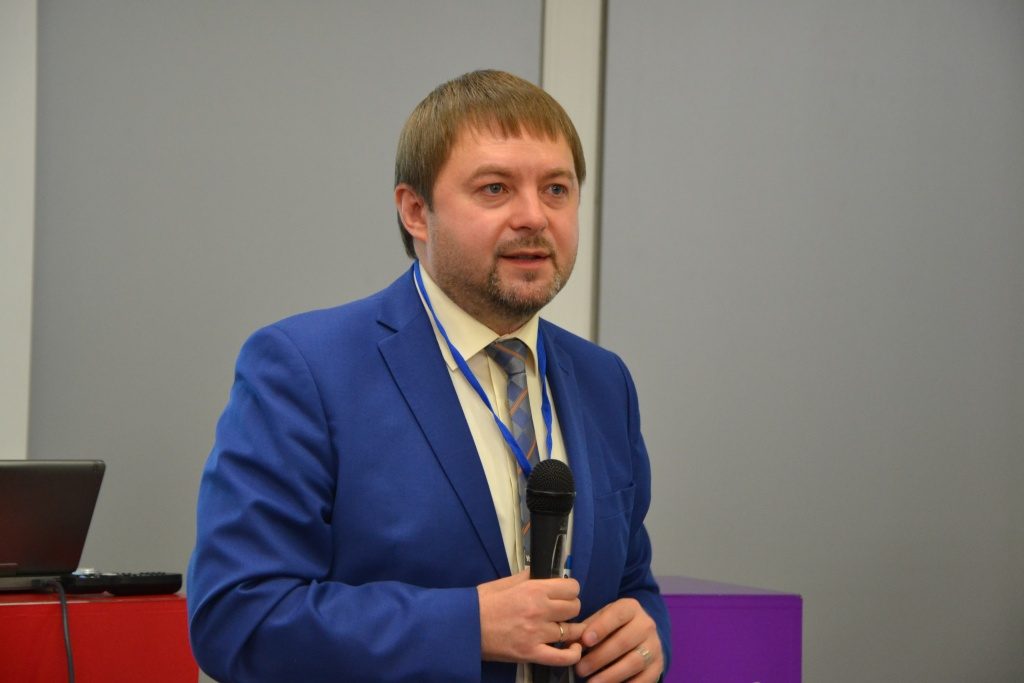 «Very important is the communication with employers because they form an order on the labour market. They personally say which skills are needed to satisfy the need of economic growth. The problem of finding the first working place for the young professional is connected with the misbalance of demand and supply. Our job now is to help State Employment Service to develop new approach to the collection and analysis of the data on the labour market. However it's obvious that the system of professional training in the educational institutions requires changes», – said National Coordinator of International Labour Organization in Ukraine Sergiy Savchuk. Record of his speech you can find here.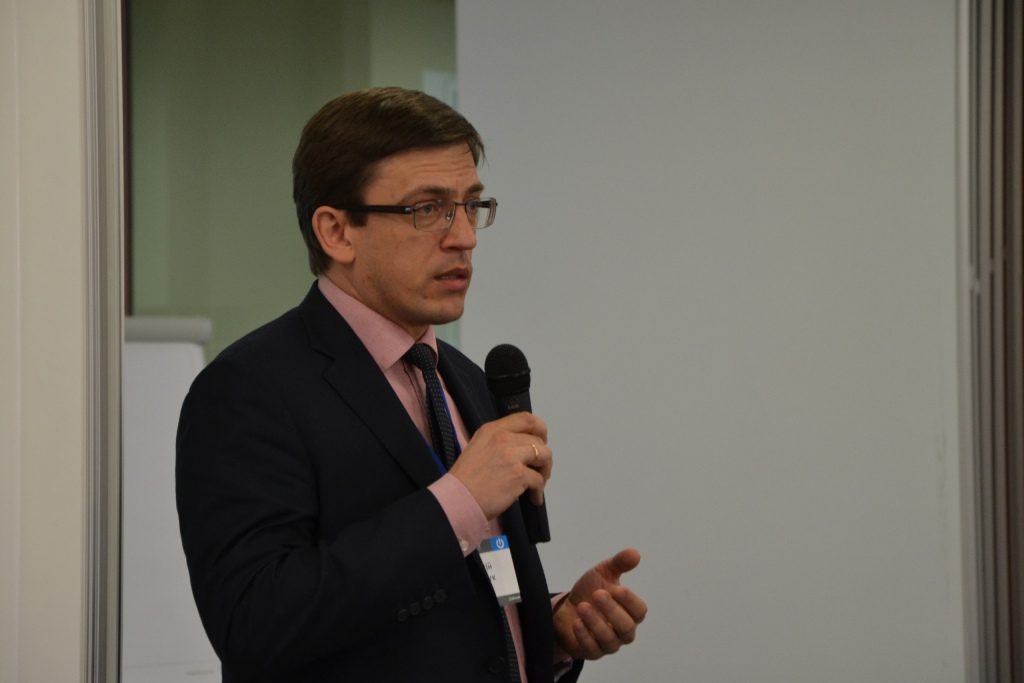 «GURT will turn 20 years in autumn and for this period of our existence over 30 young people found their first working place here. Therefore, I want you to pay attention to finding job not only in GURT but in other social organizations too. Yes, sometimes we cannot compete with big business but we have advantages that will be of use to the young person», – said GURT Resource Centre Executive Director Bohdan Maslych. Record of his speech you can find here.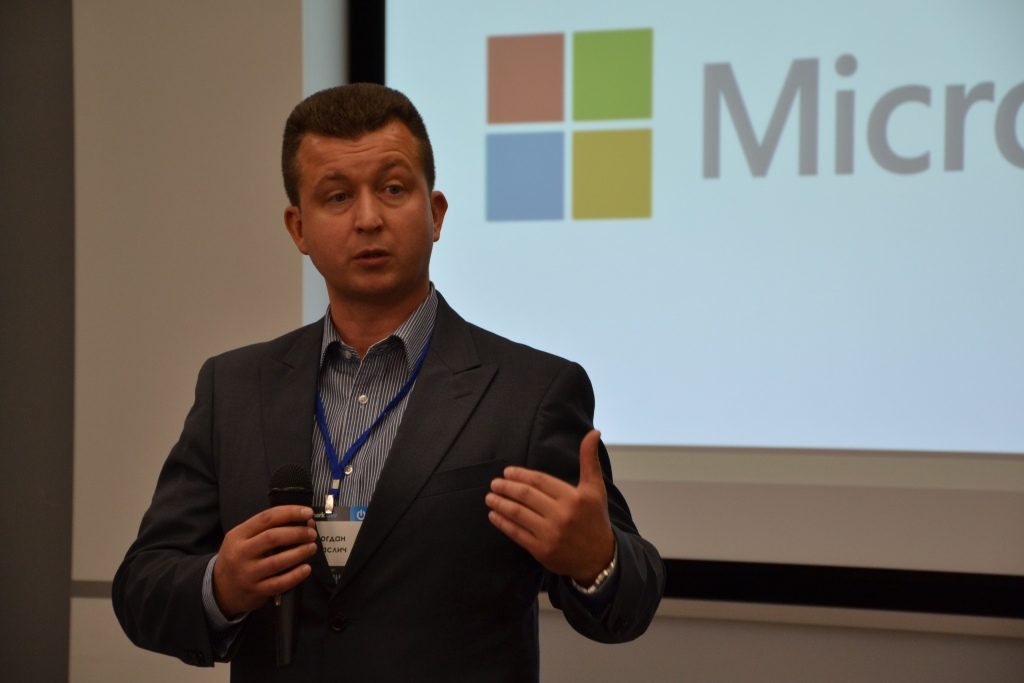 Community Affairs Coordinatorin Microsoft Ukraine Olexandra Chuvakova presented the opportunities of YouthSpark and YouthSpark Hub Demo: «YouthSpark Hub is a resource that assists young people to form the vision how to define one's priorities, which skills are needed to do this, and which resources you can get from the Microsoft and other organizations». Recording of her speech you can find here.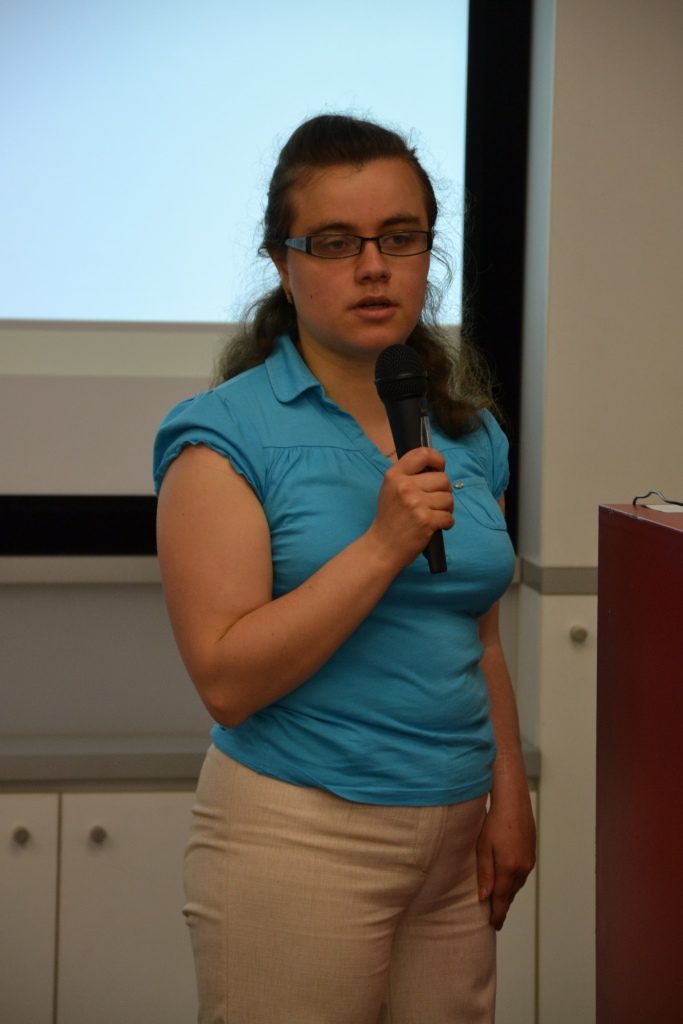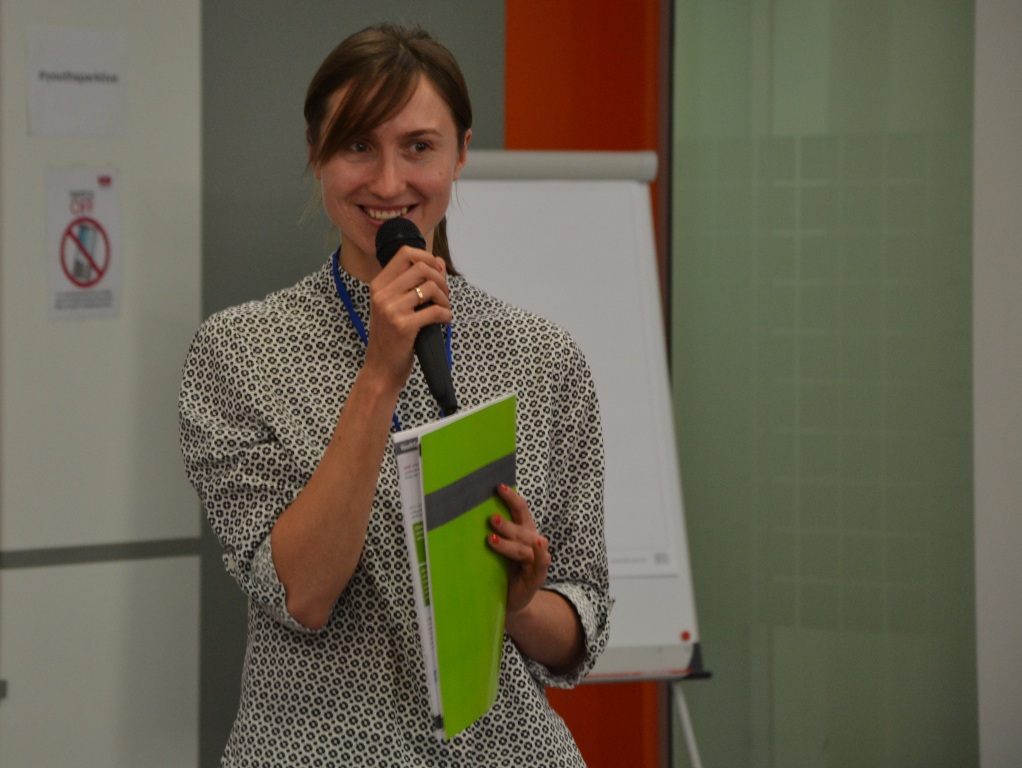 After this, the participants of YouthSpark Live set their targets in employment, career in IT and entrepreneurship.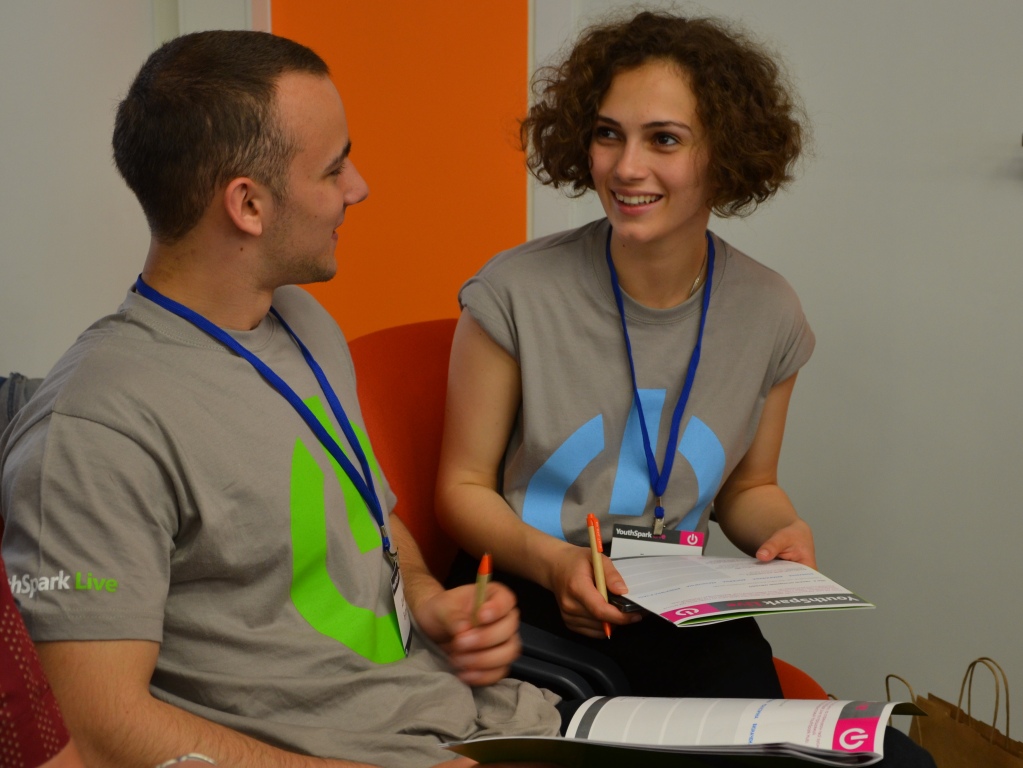 The zest of the event was podium discussion «Youth job placement in modern Ukraine: steps to success». Bohdan Maslych moderated this discussion. The speakers were the representatives of different youth directed projects of Microsoft: Halyna Kondratenko (the member of МАСН program – Microsoft Academy for College Hires), Andrij Adamchuk (student of educational program Microsoft Student Camp), Olexandra Bezruchko (the member of the project «Open the world of informational technologies» IDEA – Information Dissemination and Equal Access), Yuri Shevchenko (the member of Microsoft BizSpark program), Ihor Leontiev (the member of Microsoft Student Partners program).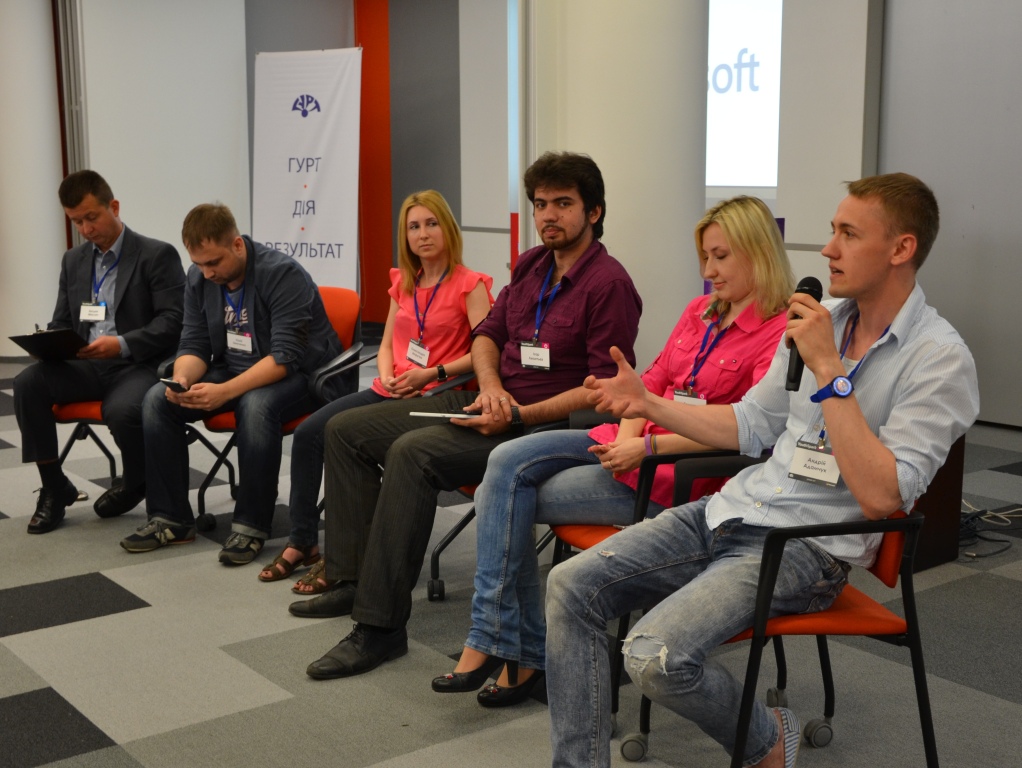 The speakers of podium discussion were asked not only to share their experience of participation in projects from Microsoft but also to form their own life-hacks for youth. As the result of mutual work, the YouthSpark participants received 11 advices that will help to build a successful career:
1) Use all opportunities you have
2) Find out what you actually want
3) Believe in yourself
4) Invest into your development every day
5) Look for the people holding the same views as you
6) Do not be afraid of asking
7) Do not be afraid of «breaking the walls»
8) Do not be afraid of unknown spheres of activity
9) Use external infrastructure and grant opportunities
10) Follow the trends and chose the thing you like
11) Dive deeply into the topic you are interested in
To watch the speech record of each speaker click into its surname in the list above.
How to build a career in the IT sphere? The answer to this question gave the Developer Experience and Evangelism Lead Microsoft Ukraine Microsoft Ukraine Viktor Tsykunov.
How to pass the way from the student to the tutor? Representative of the Centre of social organizations support Oxana Salivonchik spoke about it.
The member of Microsoft Academy for College Hires program Denis Holovatiuk told about the opportunities to find a job in Microsoft.
The opportunities of the Global Entrepreneurs program were presented by vice president of foreign professional trainings in AIESEC organization in Kyiv Amalia Safieva.
Development of youth entrepreneurship was presented by Roman Kirihetov, co-founder of the service «Metnys kabanchykom», the member of Microsoft BizSpark program.
The speech of the GURT editor Kateryna Poliakova was dedicated to opportunities of e-volunteering.
After the lunch, the participants came back again to the hall, where the technical evangelist of Microsoft Ukraine Margarita Ostapchuk was speaking about the opportunities that coding skills give and about the Microsoft services that will help you with it: «Imagine you have created your own social network. Users begin to fill their profiles and correspondingly the amount of information that should be saved becomes larger. Earlier everything was saved on your PC or server. However, taking into account the amount of information new and more powerful mechanisms will be needed in close future. Therefor Microsoft proposes cloud services like Microsoft Azure. The cloud can be used as a platform for the work of your application or infrastructure placing».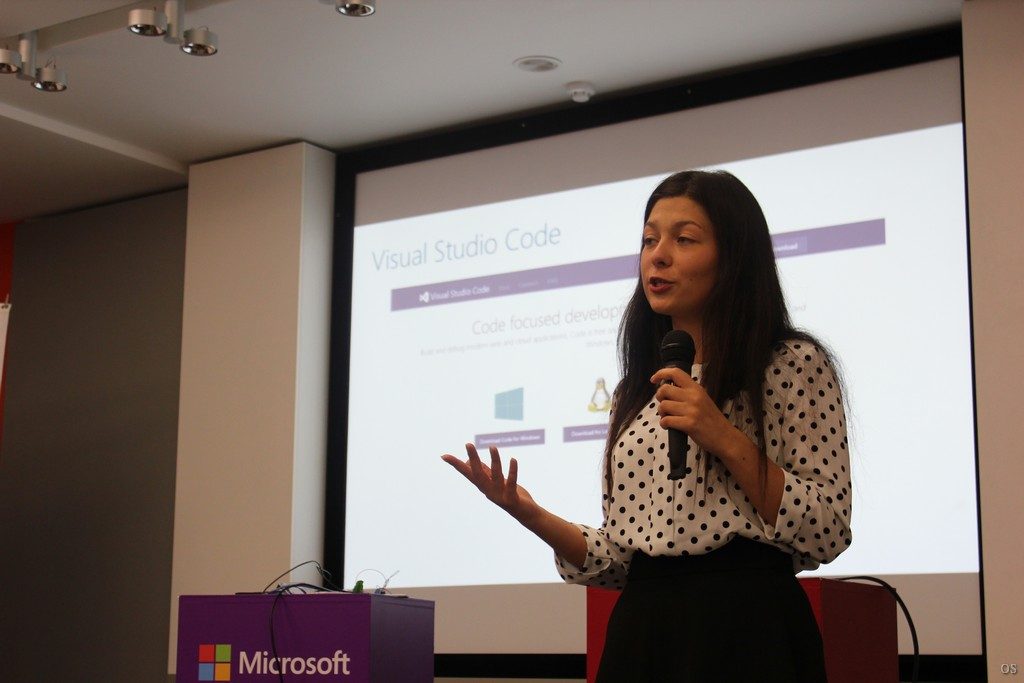 After all CEO of business-edition «Economy» Iryna Rubis told participants about the school for the entrepreneurs named Getand the project for business ladies WoMo. The part of her speech you can find here.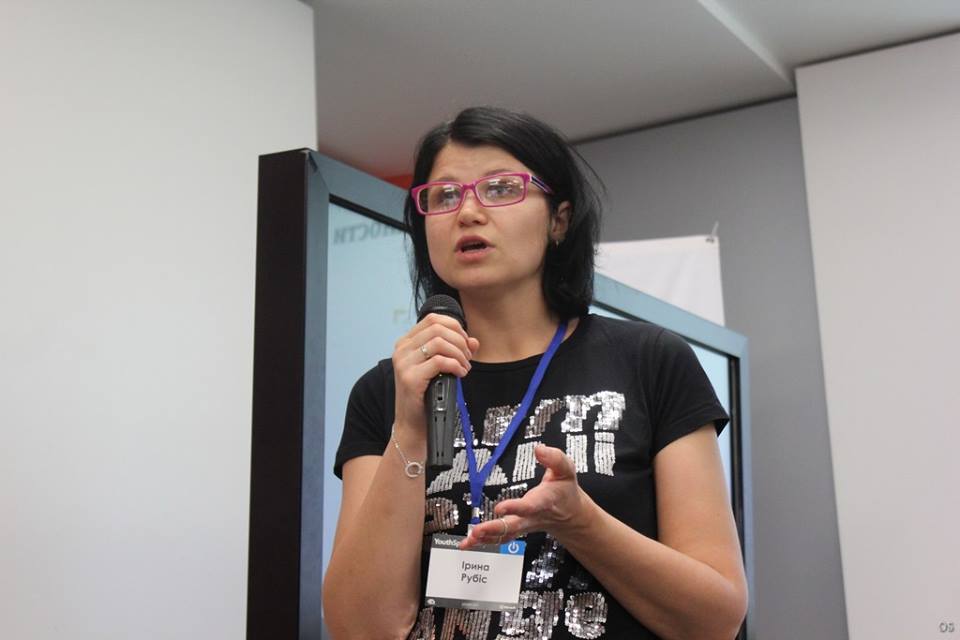 «I even didn't expect to hear so many stories of success and to get to know so many interesting people! There were many practical advices today that can be used in future activity. Such meetings lend wings and inspire», – noticed the speaker of podium discussion, member of the IDEA project Olexandra Bezruchko.
«I appreciated the idea of YouthSpark Live that was to inspire the youth and to encourage them to look for a job and career in the sphere of IT. I have received a lot of useful information. Especially interesting was to communicate with the other startuppers and the members of different projects from Microsoft. Now I have made a decision to learn coding at least on the basic level», – commented the participant of YouthSpark Live Maksym Studilko.
«There were very interesting speakers, topics and participants. Each has its own vision but I think YouthSpark Live united us. I plan to start my own project in future so I have many useful contacts and information. And what is more I became interested in MACH, so I will try to work in this sphere», – shared her impression the participant Karetyna Radchenko.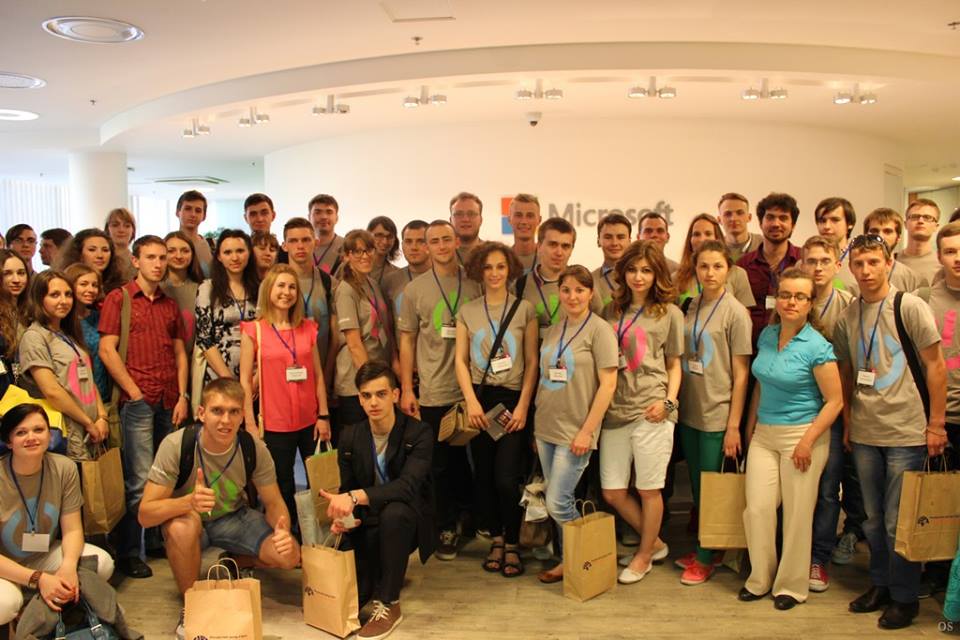 More photos on the pages of GURT Resource CentreandYouthSpark Live.
Look for more opportunities for youth on GURT web-portal!
52 Popudrenka St., office 609
Kyiv, 02660, Ukraine
Phone/Fax: +38 044 296 1052
E-mail: [email protected]
Web-portal in Ukrainian: www.gurt.org.ua
Web-portal in English: global.gurt.org.ua
Переклад: Павло Шиба