"To implement changes in the community there is a crucial need to establish effective partnership in the community" – concluded leaders of Chernobyl-affected communities during the Open Space "What critical obstacles Chernobyl-affected communities are facing?" that took place in Borodianka on January 20-21, 2012.
Over 50 local community leaders and representatives of the local authorities from Borodianka, Ivankiv and Polyssya rayons participated in the event.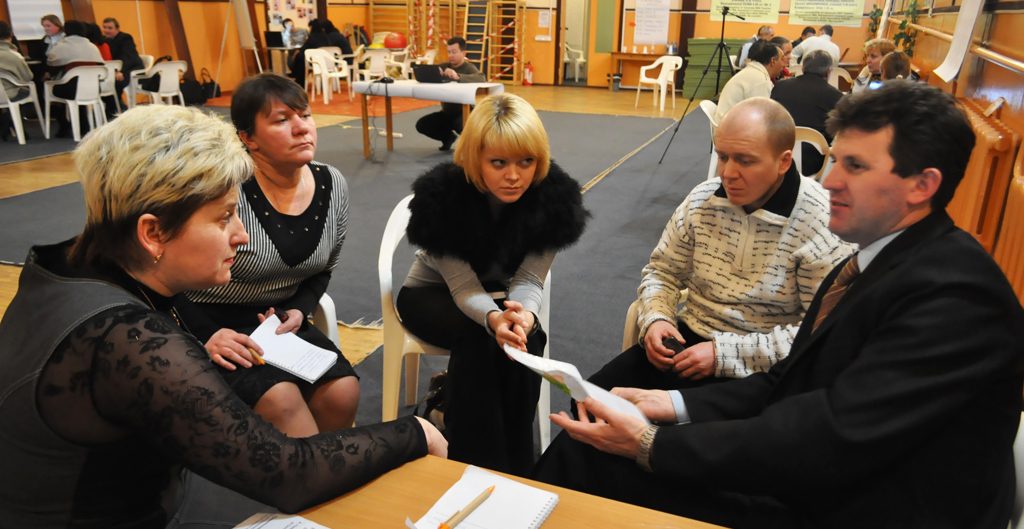 Open Space format stimulated free and effective exchange of views between its participants. During the event local leaders outlined the main problems that their communities face and defined effective solutions.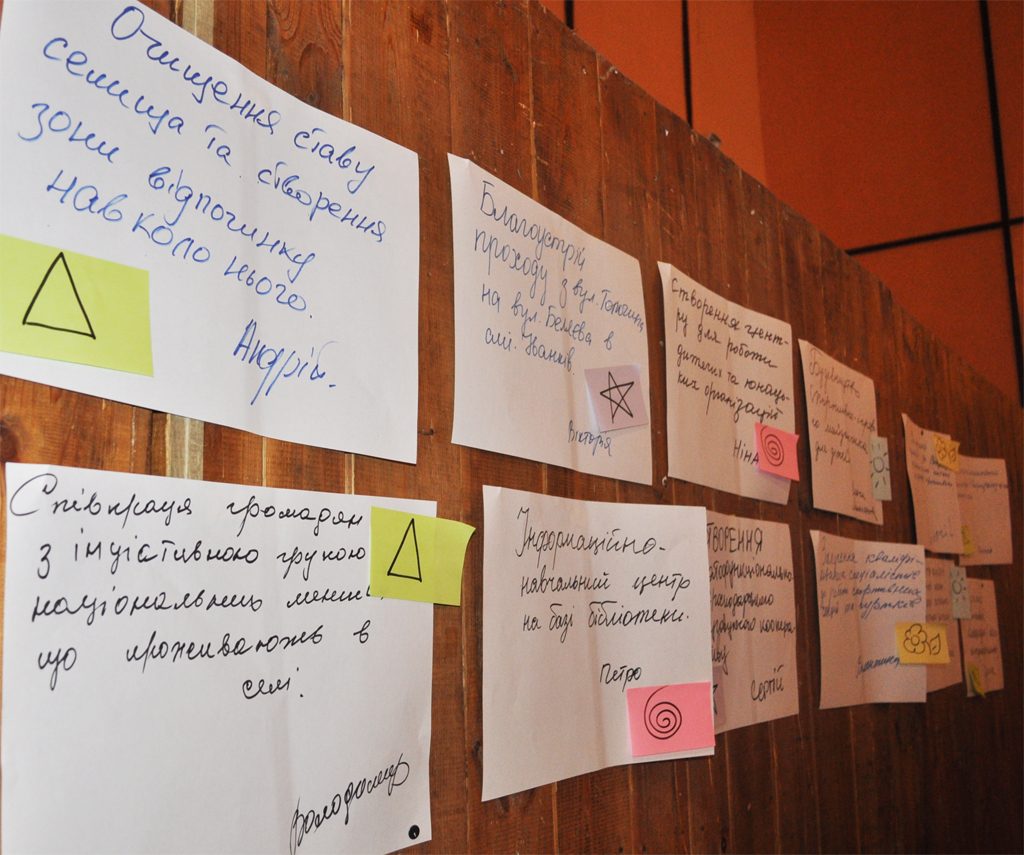 Lack of constructive communication in community and lack of desire to overcome barriers in community's development are main problems that local leaders defined.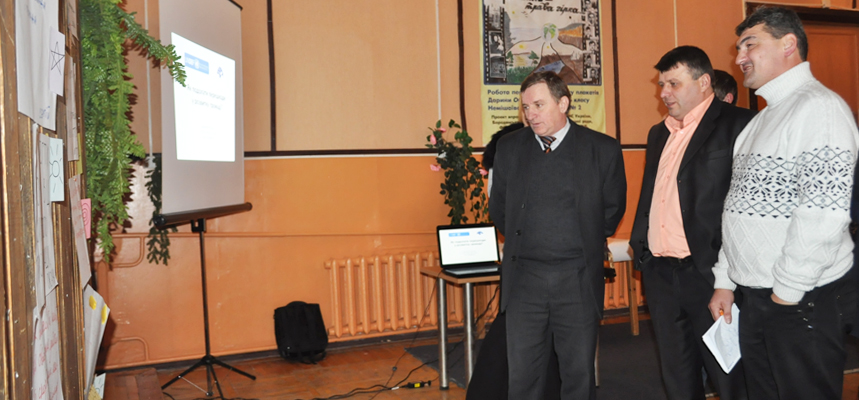 Representatives of national minorities also joined the disscusions.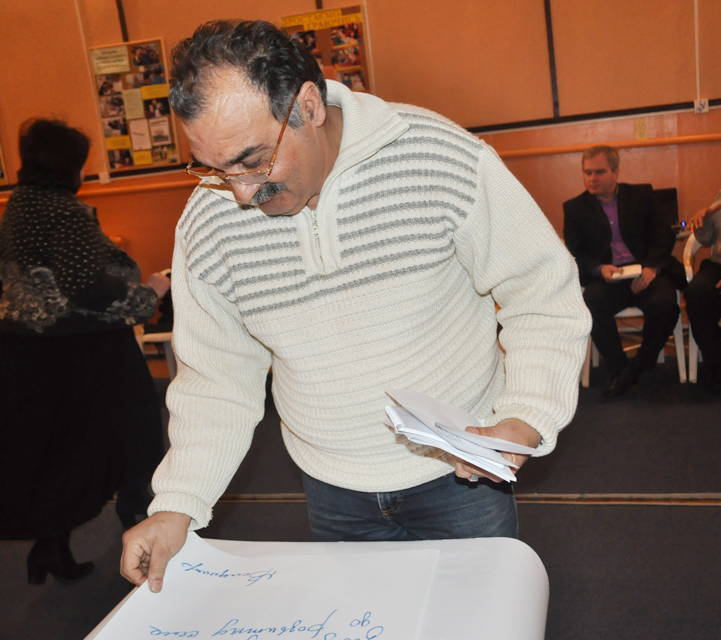 The most popular issues for leaders of national minorities are the ways they can participate in governance and development of their communities.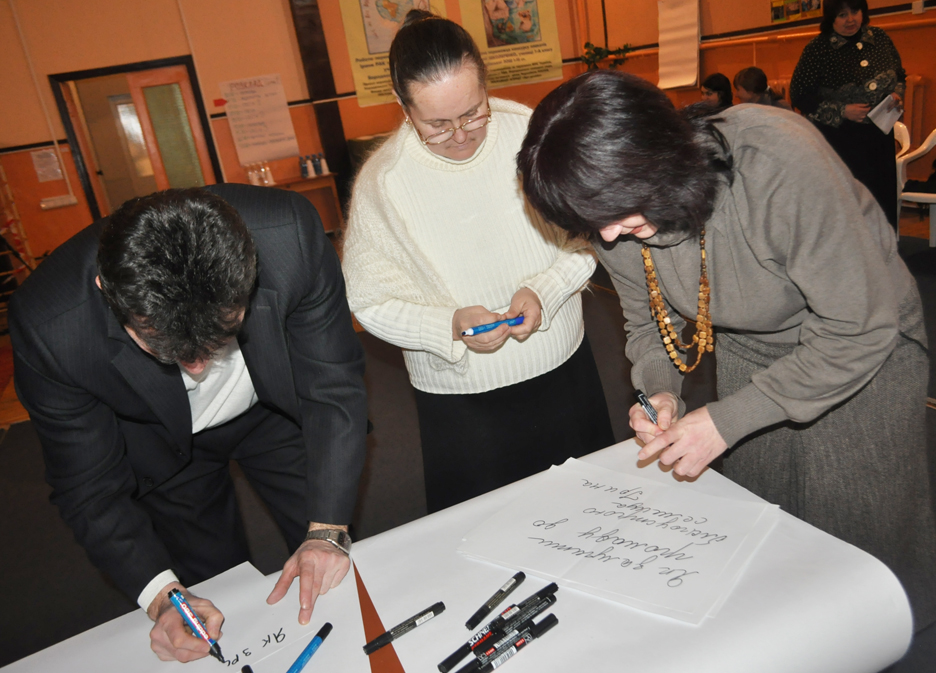 The Open Space event was conducted within the project "New Opportunities for Marginalized Rural Communities in Chernobyl-Affected Areas of Ukraine" implementing by GURT Resource Center and supported by UNDEF.
Project aims to ensure inclusive governance within depressive rural communities of Chernobyl-affected areas by involving all community stakeholders into participation in the innovative community development actions and introducing civic education as a method to allow equal participation for marginalized groups.