The 8th NGO Connection Day: Upgrading with Windows 10, organized by Microsoft and GURT Resource Centre (Kyiv, Ukraine), took place on 23 November 2015 in Kyiv. The purpose of the event was to give Ukrainian non-governmental organizations the opportunity to establish partnerships, learn more about the services Microsoft can provide non-governmental organizations, show them successful examples of using IT in the NGO sector. The 8th NGO Connection Day brought together more than 80 executives and managers of national and regional organizations.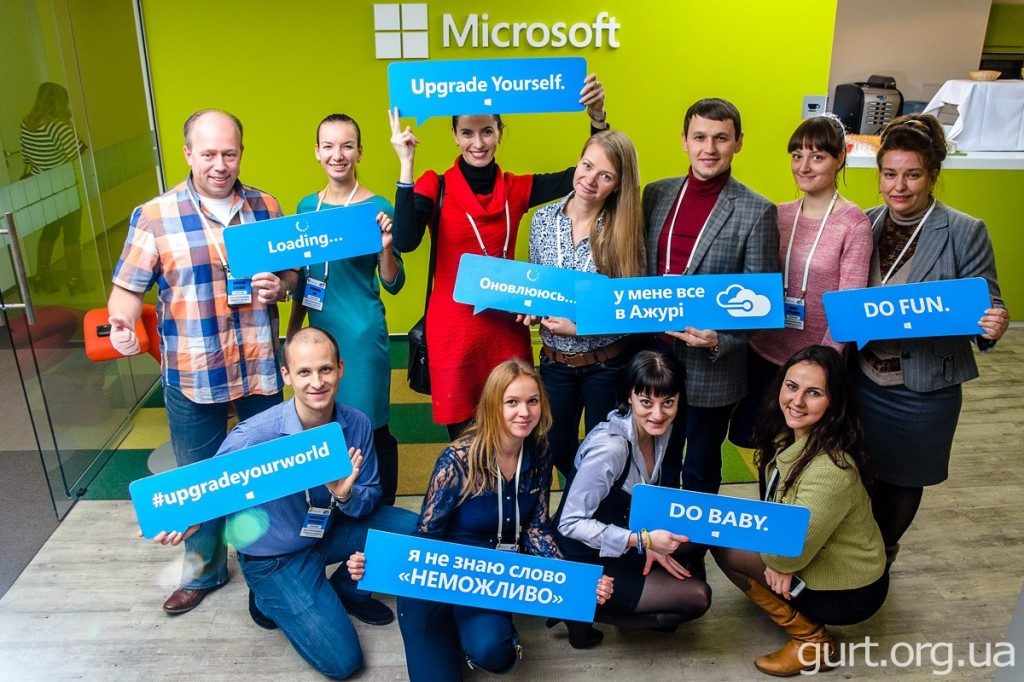 General Manager at «Microsoft Ukraine» Nadia Vasylieva officially opened the event: «Ukrainian non-governmental organizations use IT more actively than authorities. So we try to not only provide technologies, but also teach them to use it. Over the past three years we saw three new trends in the Ukrainian information space. These are cloud technologies, cloud computing and Internet of Things. How Microsoft may serve civil society organizations? Firstly, we can quickly expand network infrastructure interaction among organizations' members. Secondly, it is about providing resources for secure communication, for example, through an integrated program in Office 365 Skype for Business. Thirdly, you can set up all your devices for safe work environment due to the cloud-based service Enterprise Mobility Suite».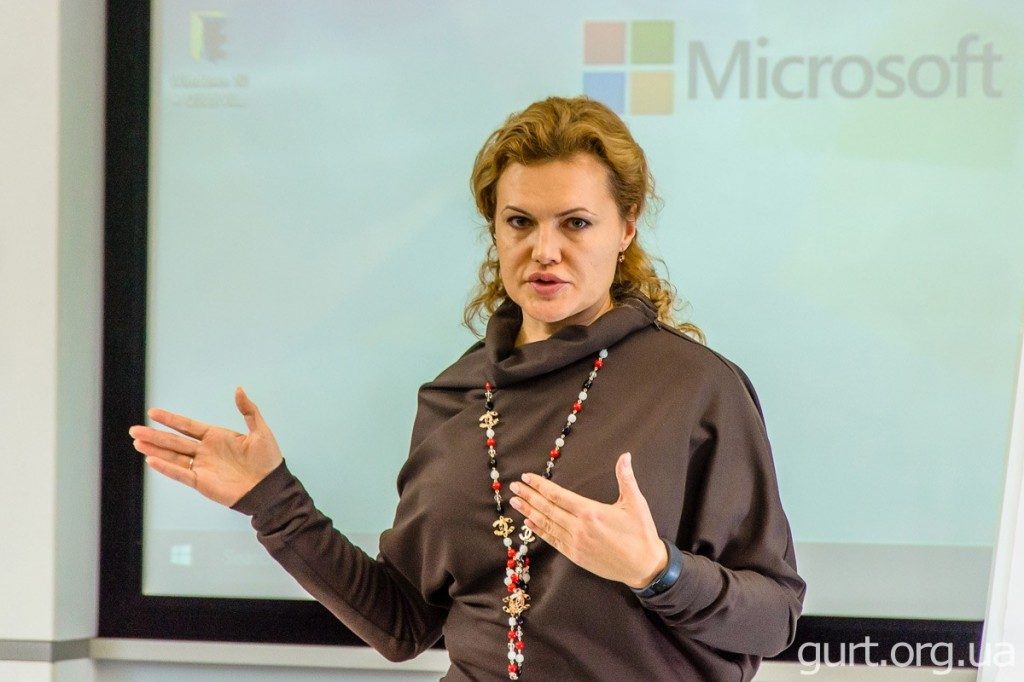 «From 1 January 2016 the Government of Ukraine will start work on the next National Action Plan on the implementation of the Open Government Partnership Initiative, so I invite all present organizations to participate in its development stage. Soon the authorities will hold public hearings on key areas of plan implementation. It is about access to public information, fighting corruption, improving the quality of administrative and social services, developing e-governance and e-democracy. Such round tables and public hearings will give the public representatives the opportunity to analyze the implementation measures within the previous plan and submit their proposals for the next period», said Natalia Oksha, Deputy Director of Information and Communication Department of the Secretariat of the Cabinet of Ministers of Ukraine. For more information about the POG initiative and Ukraine's participation in it, watch the video.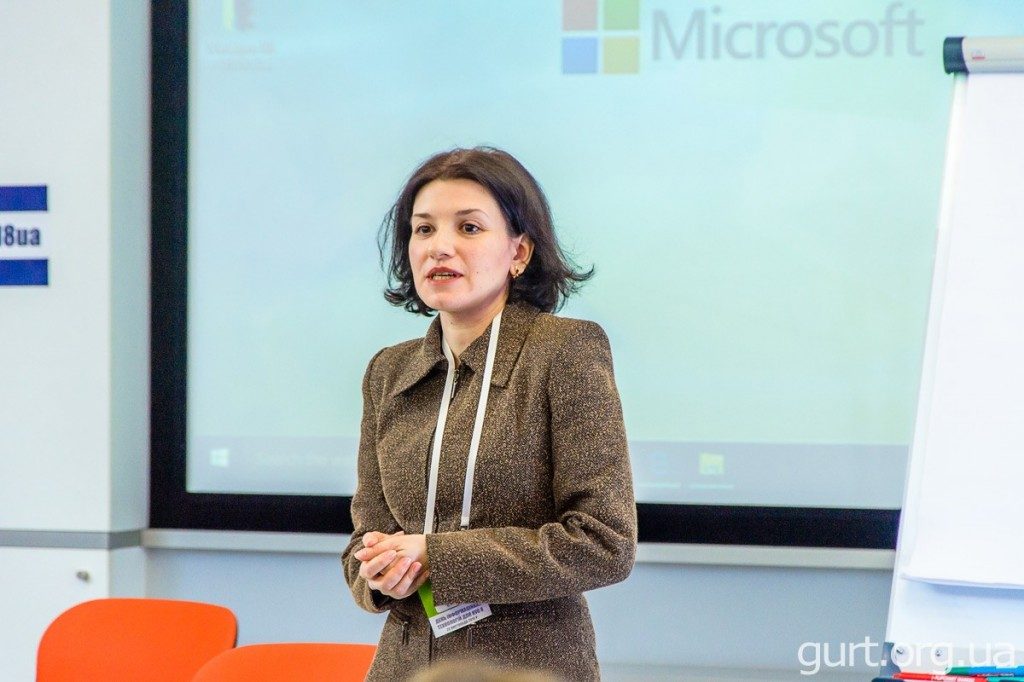 «Ukrainian society needs to be upgraded. This will allow us to reach a new level, leaving in the past old stereotypes and post-Soviet way of thinking. The military conflict in eastern Ukraine refocused our project activities on the humanitarian sphere. In the future, the United Nations Population Fund will pay more attention to young people, focusing on non-governmental organizations example», Assistant Representative of the UN Population Fund in Ukraine Pavlo Zamostian. To know more about the role of UNFPA in modern Ukraine, watch the video.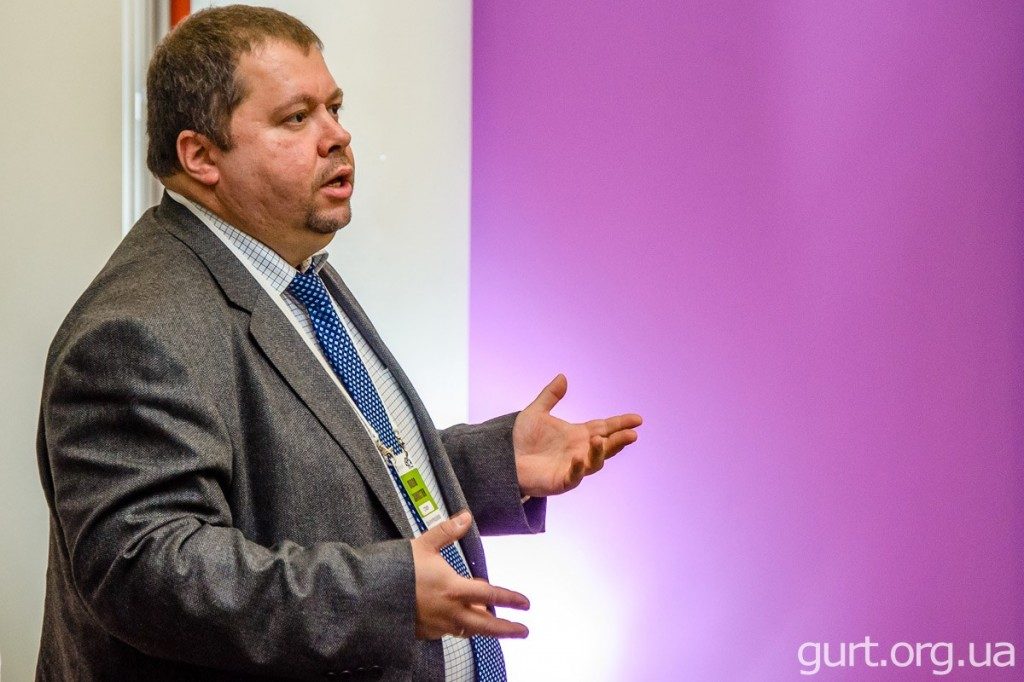 Executive director at GURT Resource Center Bohdan Maslуch said: «To be innovative, of course you need to have the desire for it; but also you need to be disciplined. I am sure this event will help you to establish the desire for being constantly updated and it will stimulate you to be disciplined in order to fulfill your wish».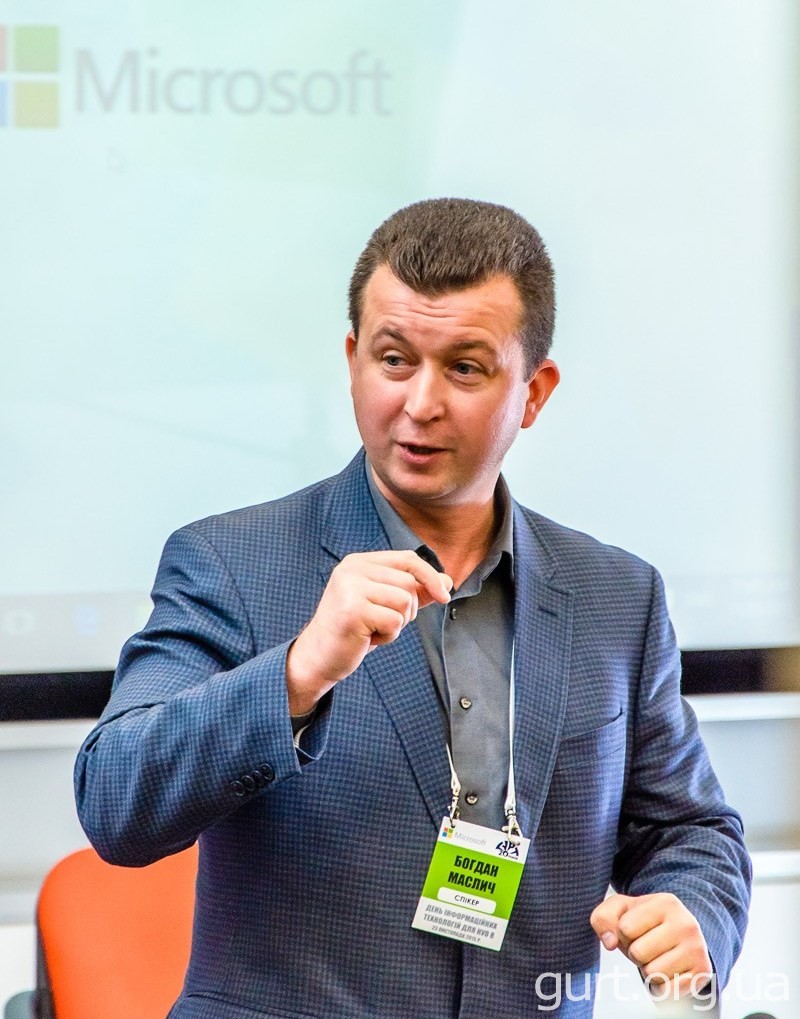 Director of Operational Management and Marketing at «Microsoft Ukraine» Tetiana Marushevska spoke about the trends of the IT sphere:«Youhad to buy servers to work with data arrays before, which required significant investments. Today, due to cloud-based technologies small companies received an access to powerful infrastructure. Therefore it is not surprising that 75% of people consider IT as an integral part of successful business, 83% need to improve remote communication with employees, and 82% feel the need for remote access to documents». More about IT industry trends, particularly about large data you can watch the video.
Opportunities with Windows 10 and Office 2016 were presented by Marketing Manager Business Groups Windows & Office Oleksandr Kucheruk: «Windows 10 came out in August this year, but more than 100 million users around the world already use this operating system, 12 million of them are corporate customers. For instance, Windows 10 launched dynamic icons enabling to follow the relevant information for you. Given the fact that modern people are multitasking, operating system Windows 10 created a function Snap 4.0, which allows you to arrange windows on your desktop as convenient to you». To know more about the advantages of Windows 10, watch the video.
Olena Tymkova, Online Marketing Manager at «Microsoft Ukraine», explained the participants of the 8th NGO Connection Day how to join the project «Your own upgrade»: «The idea of the project «Your own upgrade» is that innovations and opportunities with Windows 10 alongside with project participants' motivation can help your dreams come true. Under the supervision of Microsoft Ukraine coaches participants change and achieve desirable goals in one of four areas: «Teacher upgrade», «Career upgrade», «Journey upgrade», «Body upgrade».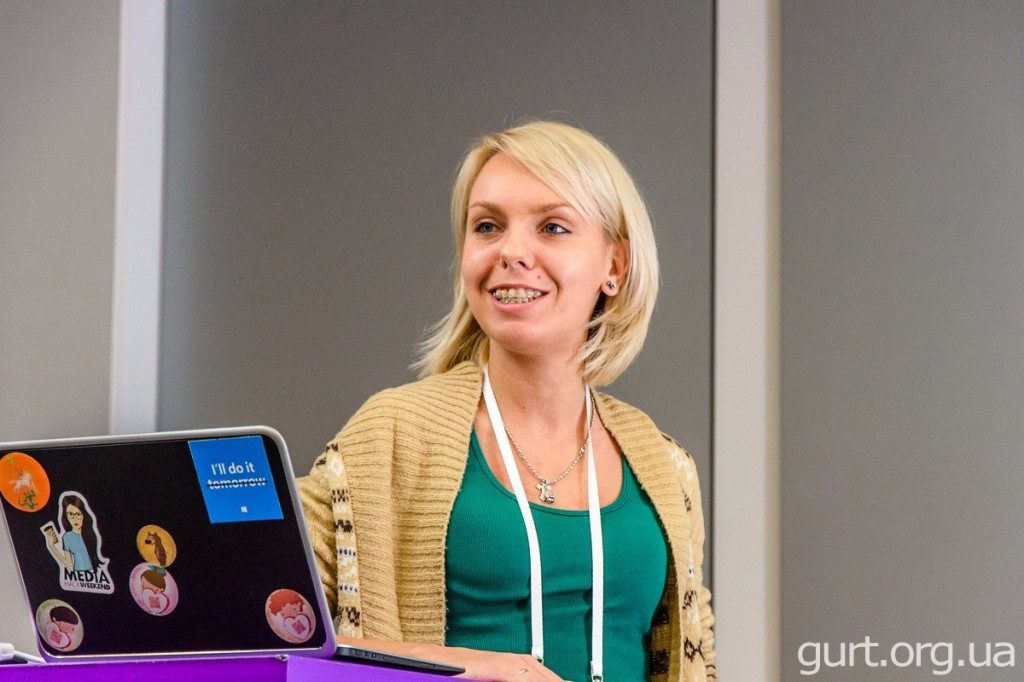 The highlight of the event was the discussion on the subject «What challenges do Ukrainian NGOs face towards implementing cloud technologies?» The issue was discussed by Community Affairs Coordinator in Microsoft Ukraine Olexandra Chuvakova, Project Manager of the NGO «Free People Employment Centre» Ievheniia Kononchuk, Sales Director at the Smart Business company Kyryl Rudniev. The discussion was moderated by Maryana Zaviyska,  Program Manager at the GURT Resource Centre.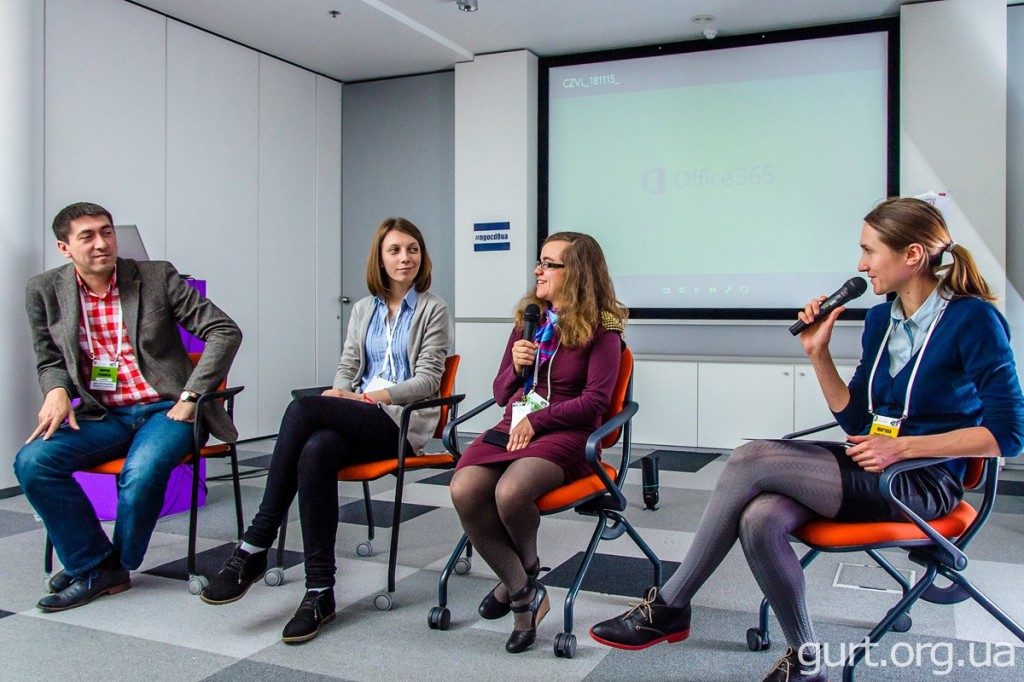 «Our goal is to help every person in this country be more effective. Wherever operates Microsoft corporation, we rely on the national plan, which defines our mission to meet the needs and opportunities of a concrete country. Internally displaced persons is an issue every Ukrainian is somehow related to. We are technologically advanced, but it is important to find a solution that will really be effective», said Olexandra Chuvakova. For more information on reasons why «Microsoft Ukraine» supported the NGO «Employment Centre of Free People», watch the video.
«We wanted to preserve the confidentiality of our customers and to maximize the effectiveness of the processes we work with. However, we had faced with a lack of money to implement our ideas. Office 365 helped us to handle many challenges», explained Ievheniia Kononchuk.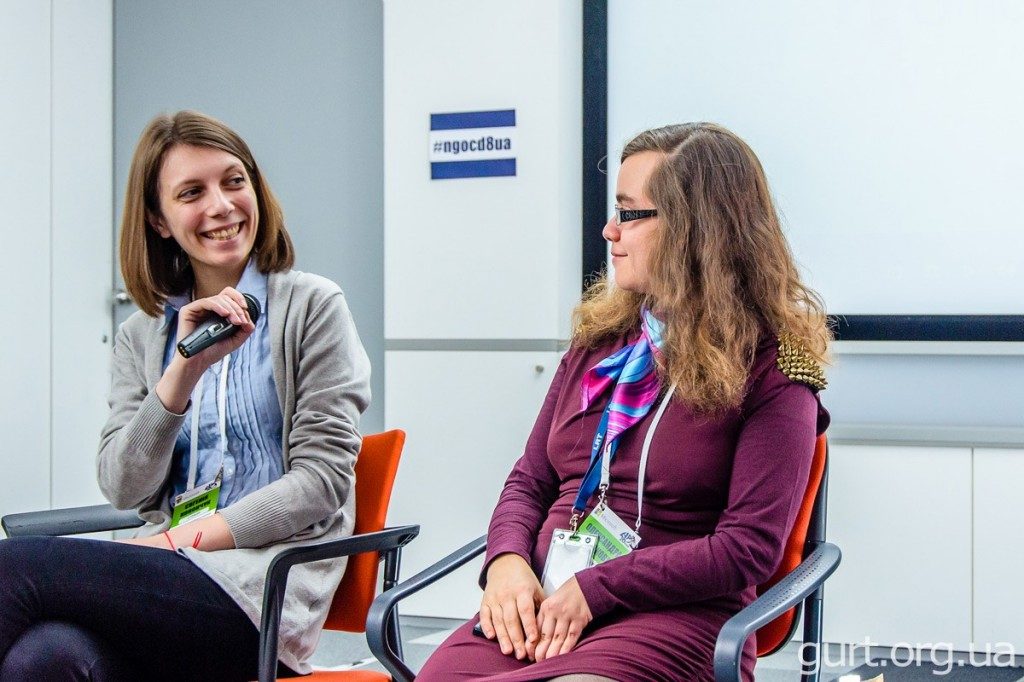 «Our part of the work is just technical. But the key point, without which it would be difficult to complete tasks, was the fact that it is not enough to be a good programmer, you should understand the whole process. People have to figure out how to optimize this process, and the system will find how to organize it», said Kyryl Rudniev.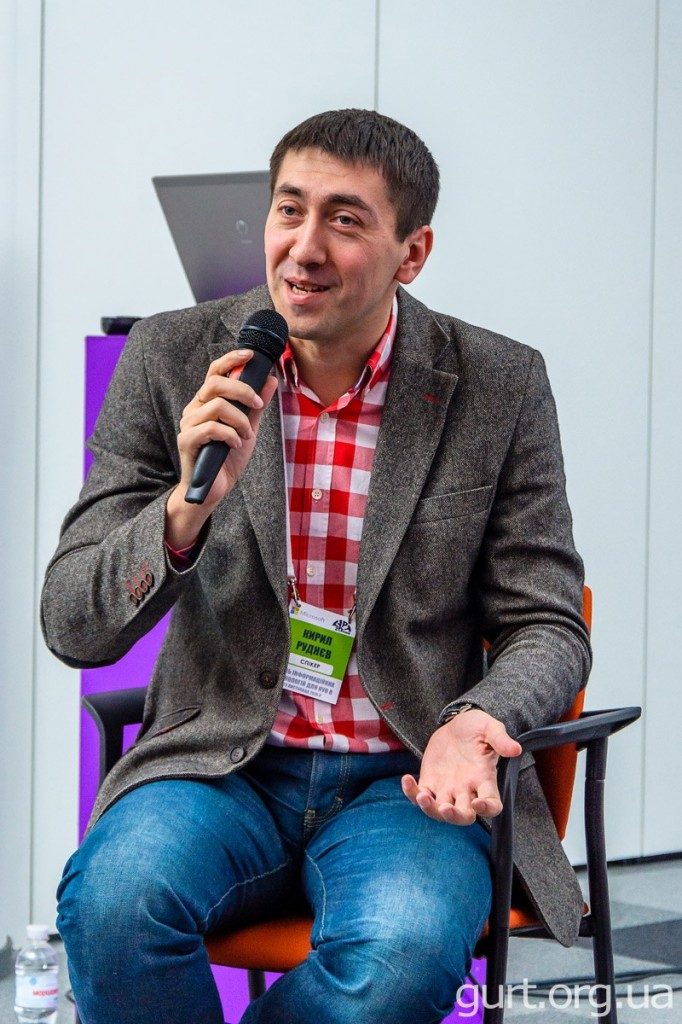 «I have displaced from Crimea. My civil society activities in Kyiv is different from the Crimean experience. IDP Hub proposes for displaced persons various services: from yoga to business courses. The wide range of our activities is explained by the variety of people's interests. IDP Hub has a successful cooperation with business. In particular, the project IDEA, implemented together with Microsoft Ukraine, is aimed at increasing computer literacy among young people and providing of career guidance. For the time of its work, IDP held 290 events. IDP Hub is also an important platform for the systemic education. In a crisis it is necessary to get new knowledge. We are ready to share with other NGOs experience in creating such hubs», Anatoliy Zasoba, head of the NGO «Crimean Diaspora».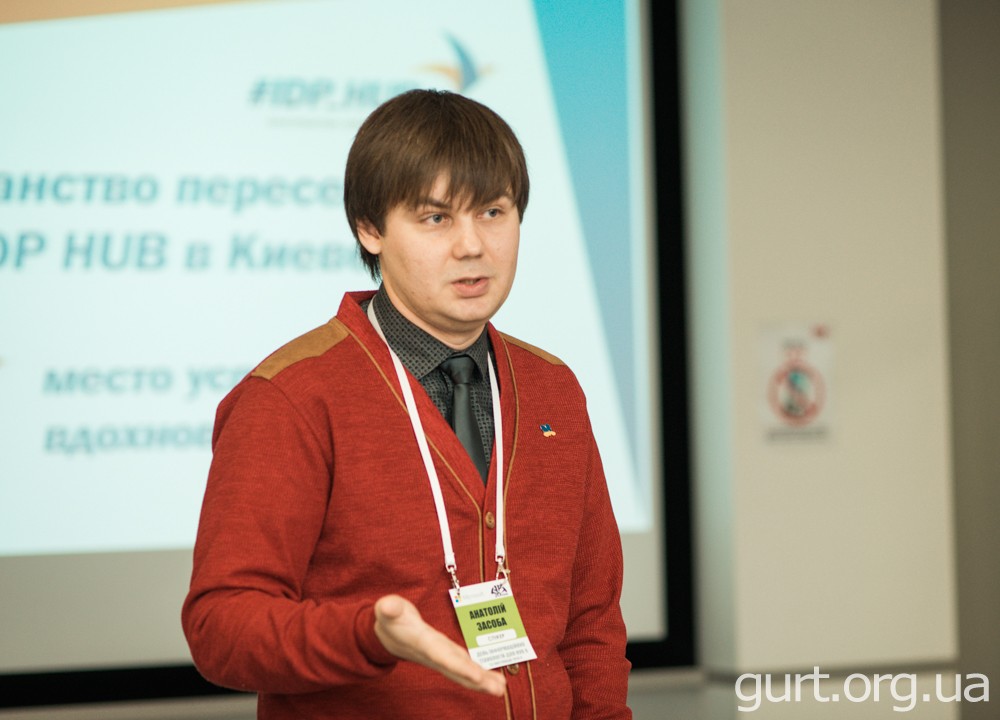 Alina Nosenko, Klitschko Foundation Director: «Falling Walls is a project that is implemented in more than 25 countries. The right to its organization is given to cities and scientific institutions. This is not a conference where you come and tell the scientific report. You have just three slides, incredible drive and three minutes to share your idea to the audience. Science is able to destroy the walls, while being exciting. Falling Walls Lab allows young scientists and specialists to present to the public their ideas, research projects and initiatives».
Valentin Eliseiev, Head of Cloud & Enterprise Department at «Microsoft Ukraine» showed how information can be visualized in two clicks and how to manage content at a distance: «Cloud may be helpful for you for several reasons. Firstly, it is much cheaper, and Microsoft provides NGO representatives with many services for free. Secondly, it is about reducing risks. Using the cloud, you do not store your data on lap-tops or local servers, but on Microsoft servers. Thirdly, it increase the speed and scale of the work, thus contributes to ideas implementing. Fourth reason is that the cloud enables some schemes that are difficult or too expensive to perform «on the ground». And finally, it's beautiful».
Community Affairs Coordinator at «Microsoft Ukraine» Oleksandra Chuvakova,  told more about the possibilities of cooperation between Microsoft Ukraine and NGOs: «The NGO Connection Day is realized within two initiatives – «Technology for Good», which includes cloud service Office 365, Power BI and Enterprise Mobility Suite, and also the program Microsoft Software Donation, which you can get free software for computers that are on the balance sheet of your organization».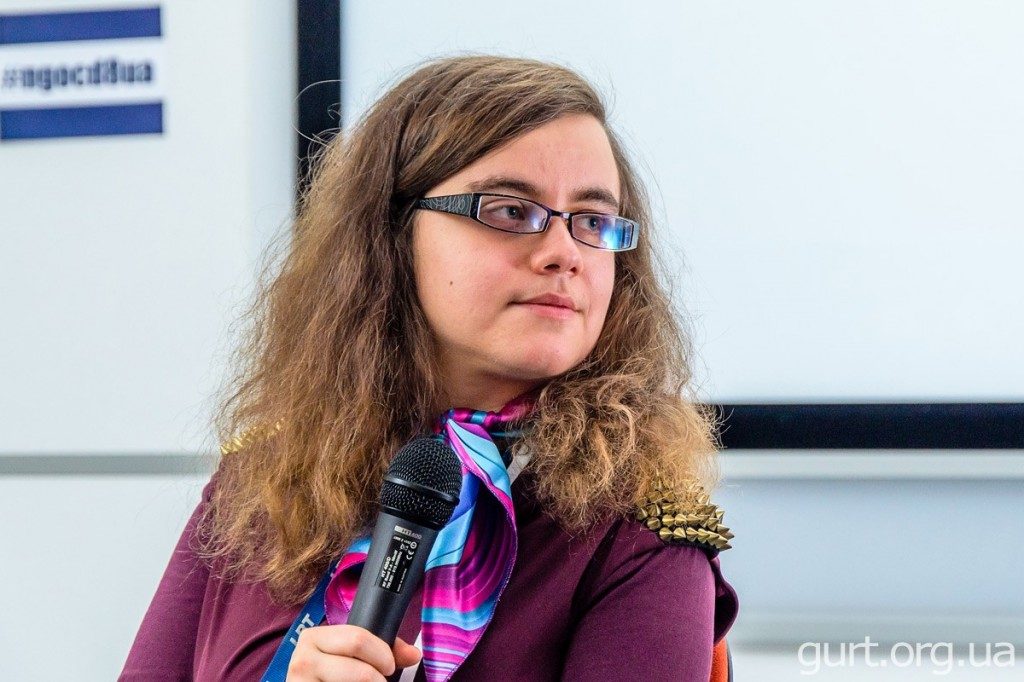 «On the event I learned about those things that can be used practically. Today the NGO, which I chair, is working in 16 cities, so the cloud technology can be a unique solution we need for a comfortable remote cooperation and communication. Moreover, I have a socially responsible business, so the Windows 10 is the perfect opportunity for me to not be distracted from fulfilling current tasks, while working on several desktops», said Liudmyla Pereverten, head of the NGO «Dlia spilnoi spravy».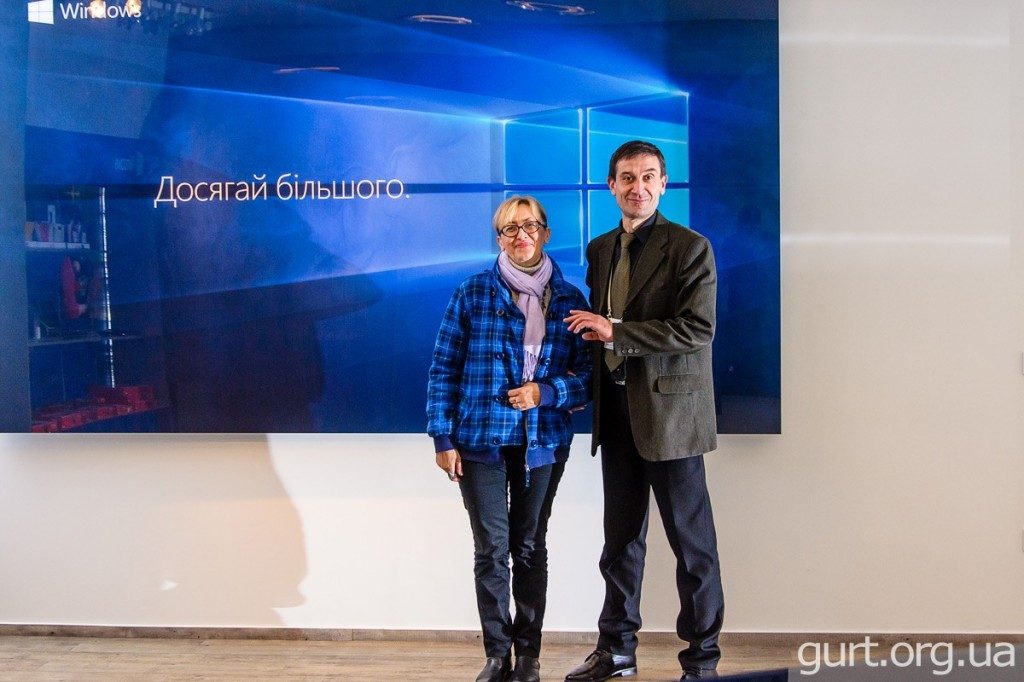 «It is my first time participation in the Microsoft event, and I really like it. I use Windows 10 about two months, but I should admit that expert presentations deepened my knowledge of its functions. All services we were told are extremely useful and relevant for the professional activity. I believe that such events show civic activists what is high technology and how to use it in order to change lives», Maksym Pomoinytsky, project coordinator of the NGO «Promolod».
«Besides that I have learned a lot of new information about technology, it is also a great opportunity to socialize with other representatives of civil society in Ukraine. I got interested in Microsoft cloud services, especially Office 365. I am sure this technology will help us organize the processes within the organization», Veronica Horovska, international secretary of the National Scout Organization of Ukraine.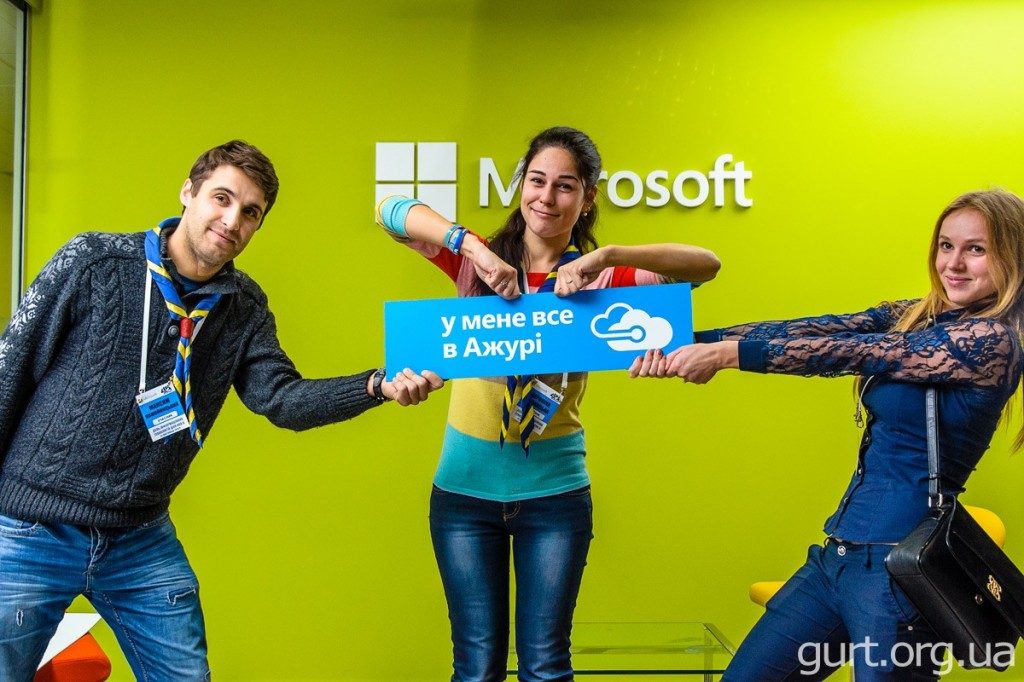 See more photos on the GURT Facebook-page.